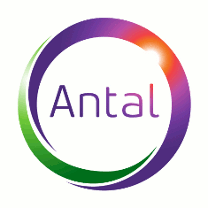 Therapy System V&V Engineer - Antal International
Modena, EMR
5 Continents, 1 Vision - Discovering Talent
Antal International is a leading multinational recruitment agency with more than 130 offices in 35 countries.
Life Science, Chemical and Food is a team specialized in profiles with a scientific and engineering background in Manufacturing, Production, Engineering, SCM, R&D, Medical, Quality and Technical-Sales in Pharma, Chemical Pharmaceutical, Biotech, Chemical, Cosmetic, Medical, Plastic Rubber, Food.
the company
Leading Medical multinational company based in the Modena Area
the role
Therapy System V&V Engineer
The Therapy System V&V Engineer will play a key role in the confirmation by examination and provision of objective evidence that the dialysis equipment is complying with regulation and specification at system level. He or she will collaborate with multidisciplinary teams of engineers and work in a global, dynamic and fast-paced environment.
Role responsibilities
Will have an independent responsibility of understanding the product requirements & developing/updating the test protocols & procedures for the new and / or existing products at Sub system and System level. It includes verification and validation, environmental, performance, reliability and safety/regulatory related tests and executing the same, documenting the reports.

The following activity are included: Safety system verification & compliance to EC 60601-2-16

Funcional

Safety,

Risk Control Measures verification, Labeling and Training material verification.

Collaborate to defining requirement specification with a special focus on the definition of fit criteria.

Clear understanding of the elements of Risk Management, FMEA, Critical / Essential parts identification, Life / limits testing and related V&V tasks.

Collaborate to investigation, feasibility and impact analysis.

Effectively operate in other cross-functional teams (i.e. Project Core team) and/or cross-sites teams.

Actively participate in Design Review Teams.
Location: Modena Area
THE CANDIDATE
University degree

in Biomedical Engineering, Electronic Engineering, Computer Science, (or equivalent in a technical/scientific field);

3+ years of working experience in R&D or System V&V

Understanding of medical device product design and regulatory processes.

Knowledge of applicable standards and regulations (FDA, ISO and IEC).

Deep knowledge on Design Control.

Familiar with Electronic and Software tools used in System V&V lab.

Familiar with Statistical analysis and methods.

Familiar with system design, electronics, mechanical and software integration.

Knowledge of design of experiments

Able to communicate effectively within an international and multi-site environment.

Fluent in English, both verbally and in writing.
Please send your CV atlifescienceitaly@antal.com
Ref: Therapy System V&V Engineer
Applications considered relevant to the research will be contacted within 30 days of receipt of the application.
For all others who want to send their CV, we will consider the professional profile for future opportunities.
Piazza L. Cadorna, 4 – 20123 Milano
Tel: +39 02 8060601 - Fax: +39 02 80502010- E-mail: italy@antal.com
UK ∙ Czech Rep ∙ France ∙ Germany ∙ Hong Kong ∙ Hungary ∙ Italy ∙ Netherlands ∙ Poland ∙ Russia ∙ Spain ∙ Turkey