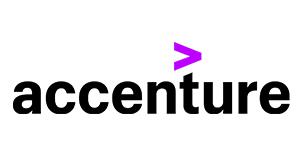 Technology Advisory Digital Architect Manager - Accenture S.p.A.
Milano, LOM 20122
WE WORK FOR THE WORLDWIDE BEST COMPANIES.
JOIN ACCENTURE CONSULTING AND BE PART OF THE EXCELLENCE GROWTH.

Use your talents to transform the way the world's largest companies do business - join our global Technology and Management Consulting teams, shape innovative processes and integrate them with the most advanced digital technology. Help us drive the change in Financial Services, Health & Public Service, Products, Communications, Media & Technology and Resources. 


Technology Advisory Digital Architect Manager
Milan


Play your part in projects focused on Products, get to know top managers of leading Companies of Manufacturing, Retail, Pharma, Automotive and become part of a prominent leader in the industry.

Enjoy the challenge of large scale projects, supporting companies that are investing the most on innovation, managing end-to-end project and encouraging team members to think creatively as well as keep them motivated.

Don't just follow the rules. Set them.

Assess, identify and design new architectures and digital platforms

Build relationships with Client IT departments C-suite to discuss and advise on Technology topics and trends

Plan and define a roadmap for IT and Digital transformation (Journey to cloud, Complex digital architecture, …)

Lead architecture transformation design and delivery projects

Drive the definition of new complex application and data architecture

Develop technology landscape of new Data and API driven architecture

Research, collect information, understanding and compare data, shaping solutions

Analyze market products maturity and design a customized solution based on client ecosystem

Create, review and certificate architectural design and documentation 

Qualifications
Deep knowledge and experience on complex multilayer architectures

Experience with micro service architecture and their governance approaches

Awareness of:
- architectural styles and design patterns
- data architecture and related pattern
- vertical domain architecture and related technology (i.e. Production, IoT, Blockchain)

Deep knowledge of:
- main architectural components (Portals, ESB, ERP, vertical industry solutions ….)
- runtime platform and products (web and application server, DBMS, …)
- infrastructure key principles

Broad and extensive awareness of the main software development processes (Agile, Waterfall, DevOps)

Data modelling and database design experience

Solution evaluation, comparison and ability to define business case and roadmaps

Confirmed work experience of at least 6 years in a consulting or product company

Degree in Informatic Sciences, Engineering or Economics

Professional knowledge of English

Best People, Best Training & Best Work: start your adventure at the top

Discover how you can bring your ideas and creativity to life in a young, friendly, dynamic and supportive environment. Grow with us and build a fast-moving career supported by excellent leaders. Thanks to their expertise and a structured and personalized training, you will learn a unique, widely-recognised working method that will transform you into a first-class professional. You will manage complex and challenging projects within an international environment, working in an unrivalled global network of experts. Where there are no limits to passion, there is no limit to innovation.

Inclusion & Diversity

Our Inclusion & Diversity strategy aims to break down all barriers and eliminate prejudice. We are committed to providing an accessible, inclusive, open and welcoming workplace environment for people with different abilities, backgrounds, lifestyles, sexual orientation, gender identity, needs and expectations, helping all individuals to make the most of their professional potential.
We honor our commitments under articles 1 and 18 of Law No. 68/1999 and give special consideration to candidates in protected categories.



Accenture is an equal opportunities employer.