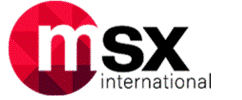 Technical Trainer - Msx International Holdings Italia srl
Torino, PIE 10132
Purpose of the position:
The main aim of the Technical Trainer is to increase the technicians' knowledge of the product, general and specific equipment, repair and diagnosis procedures in order to reach the highest quality level of the repairing activities. Moreover, they have to provide the technicians attending the courses with a methodical approach in analyzing and solving each problem they approach daily in repairing the vehicles.
Duties and Responsibilities:
Develop and prepare training courses as required by the National Sales Company, our customer;
Provide effective technical training to the staff of the dealership, keep them updated about new products and about all technical issues according to their needs, according to the TTC guideline;
be constantly updated on the technical and technological innovations of the truck market to ensure a high level of competence during the delivery of courses;
Interact with the technical office to check all the technical items that might have impact on technical training contents delivery;
Check the level of preparation of the technicians of the Dealer Network, in accordance with the quality standards of the national sales company, promoting a continuous improvement of the respective performances;
Check and collect presence signatures;
Take care of the equipment (diagnostic tools, cars, projectors, etc.);
Take care of the workshop and classrooms;
Cooperate with colleagues to facilitate team building;
Keep the Project Manager informed on potential issues about courses delivery;
Collaborate in the solution of real or potential problems (team working);
Commit to continually improve quality standards of the project;
Apply the procedures according to the service level agreement;
Manage corporate assets according to corporate policy
Requirements:
Degree in Electronic or Mechanical Engineering (first or second level);
Previous multi-year experience in the same position;
Knowledge of mechanics;
Good leadership skills for classroom management, as well as a technical background and an orientation to processes and problem solving;
Team working attitude and a great interest in the automotive/industrial branch
Good computer skills: Windows, Office package (Word, Excel, PowerPoint, Access, Outlook);
Ability to work on different projects in compliance with deadlines;
Good listening skills;
Excellent interpersonal and communication skills;
Excellent result orientation;
Knowledge of fluent English, written and spoken, is appreciated.
Working pattern:
Turin


​