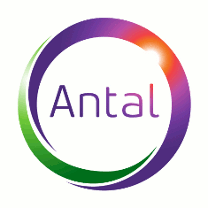 Technical Electronic Engineer-Medical Devices - Antal International
Milano, LOM 20100
Antal is a multinational company, one of the main leaders in the sector, which operates globally in the field of research, selection, recruitment and management of ICT and other projects.
For an important client, world leader in dental imaging, is looking for an energetic person to be inserted and who will report hierarchically to the Engineering Manager.

We are looking for:
Technical Electronic Engineer – Medical devices
The persone will be responsible for the development and implementation of applications and electronic systems and software for specific medical devices.
Main Responsibilities
- Designs and develops the design of electrical circuits, prepares technical drawings and circuit diagrams and deals with the creation of prototypes.
- Designs and develops the software related to the implementation of internal devices
- It deals with the conduct of tests, analyzes and laboratory tests (internal or external) to verify the functioning and effectiveness of the prototype.
- Interfaces with suppliers, both of software design services and production of electronic cards.
- It carries out feasibility studies of the electronic device and defines the procedures necessary for production.
- Train production operators on the new components introduced.
- Draws up the technical documentation, in accordance with the rules established by the Quality system, ISO 13485 and the FDA regulations (CFR 820.30).
- Supports production in solving everyday problems related to its area of ​​expertise.
- Identify new technologies to improve products and reduce costs.

Qualifications and experiences
Degree in Electronic, Electrical, Computer Science or Automation Engineering
• At least 3 years of experience in structured industrial contexts
• Knowledge of OrCAD or DXDesigner, SiMetrix, SPICE or Matlab, LabView
• Knowledge of English
• Previous experience in the medical field is a plus
- Good English (oral and written)


Skills required


Excellent analytical and problem solving skills
• Good organizational skills
• Good interpersonal and communication skills;
• Ability to work both in groups and independently.
• A marked dynamism and attitude to work in a team complete the profile.
Location: Varese