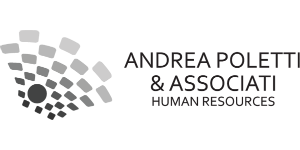 SOCIAL MEDIA SPECIALIST Belonging to Disabled Personnel - Andrea Poletti & Associati S.r.l.
Roma, LAZ
Sede di lavoro: Roma

Rif. 3723 WEB99

Our Client is part of a leading media and entertainment company that creates and distributes premium content; leveraging on its global reach, in Italy operates an array of TV-channels, as well as Internet-based services, and oversees commercial partnerships with various third-party media ventures.
For the Headquaters based in Rome it is looking for a



SOCIAL MEDIA SPECIALIST
Belonging to Disabled Personnel



IL PROFILO: we are looking for a professional with a Degree in Marketing or Social Media, 3 or 5 years of relevant experience in a media agency or in a marketing & communications department of a modern and structured organization; successful candidates must have extensive knowledge of social media platforms, content creation, public relations and brand marketing experience, proofreading and editing skills. Fluency in spoken and written English is required.

LA PERSONA: strong verbal and written communication skills, customer service focused and problem solving oriented.

IL RUOLO: as part of the Marketing, Communication and Creative department, the candidate will have the following accountabilities:
Identify and propose innovative solutions to engage with our audience;

Oversees all company social media accounts management;

Develops engaging, creative, innovative content for regularly scheduled posts, which enlighten audiences and promote brand-focused messages;

Coordinates social media messaging with advertising departments, brand managers, as well as quarterly or seasonal company goals;

Work in close cooperation with internal and external supporting functions, including copywriters and other content creators;

Audit and analyse social media presences, including digital advertising costs and returns;

Analyse social media campaigns with tracking systems to gather visitor data and determine efficacy and areas for social media campaign improvement;

Monitor and develop reports on competitor activity within social media spaces.
Mensa aziendale
Flessibilità orari