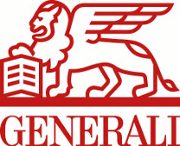 SimCorp Dimension Solution Architect - Generali Group
Milano, LOM
Generali is a major player in the global insurance industry – a strategic and highly important sector for the growth, development and welfare of modern societies.
Over almost 200 years, we have built a multinational Group that is present in more than 60 countries, with 470 companies and nearly 80,000 employees. Our Group aims to become the standard bearer and industry leader in the European retail insurance market, building on our existing base of 50 million retail clients, out of an overall total of 72 million.
The Group Investment Asset and Wealth Management Division of the Generali Group has launched the Transformation Program (hereafter "the Program") aimed at replacing SOFIA, the incumbent Asset Management platform with SimCorp Dimension.
The Program objectives are the following:
implement a market leading and fully integrated Investment Management platform that provides a high degree of functionality in line with the requirements of a global insurance asset management group, rationalizing existing asset management architecture;

Standardize the target operating model across the investment value chain
In this perspective, the Division has established the Global Investment Platform Unit to manage the new cross-country platform, assuring its consistency, a proper relationship with the provider and ownership cost control.
The Unit is in charge to provide:
project management

business analysis

functional and technical application management support
to end users granting platform evolution/development and maintenance in a consistent way across all stakeholders ("Single Platform" across the Group)
The Unit is meant to be a cross-Country, cross-BUs and cross functional team, also in charge to assure that local needs are considered and taken care of, without disrupting the consistency of the core platform foundation that must stay the same in the logic of a "single platform at Group level".
The ideal candidate will work on the following activities:
Steer, coordinate and take full ownership of the business analysis, solution design and configuration of new functionalities required by Front Office business users within SimCorp ecosystem especially in the area of front-to-back trade processing: Asset Manager, Compliance Manager, Order Manager, Trade Manager, Auxiliary Jobs, Financial Accounting Principle and Financial Accounting Methods, Asset Evaluation, etc.

Take active part in the onboarding of new Generali Investment Partners within SimCorp by gathering their business needs and translate them in viable solutions within SimCorp while also safeguarding the consistency of the standard set ups currently in place

Effectively assess feasibility and required effort to implement new solutions and follow up to the implementation plan according to the deadlines agreed with the business

Contribute to the management, development and evolution of SimCorp Dimension within Generali Group by providing latest technologies in action and innovation trends in the delivery of SimCorp solutions and services to allow business users and external clients to achieve their objectives

Coordinate with the other business analysts and Configurators of the Unit so as to establish a unique and centralized design authority able to provide consistent end-to-end solution within the SimCorp evolution roadmap in Generali
Requirements:
Master's Degree in either Computer Science (and equivalent) or Finance

At least 5 years of experience within the professional areas of business requirements gathering, functional analysis, technical solution design and implementation in the Investment, asset & wealth management industry with particular regards to Porfolio Management and Trading activities

At least 5 years of experience of SimCorp configuration especially within the area of front to back office trade flows

Deep and extensive knowledge of IT system implementations, system integration and data processing in financial industries

Deep knowledge of capital market and financial securities (fixed income, equity, funds, derivatives, money market instruments, etc.)

Good Technical Knowledge on Oracle database SQL or Oracle

Fluency in English and Italian

Strong understanding of the asset/wealth management industry from a business perspective as well as technical

Strong solution oriented and client satisfaction mindset

Effective stakeholder management

Strong learning agility and troubleshooting attitude

Strong organizational and business process reengineering skills