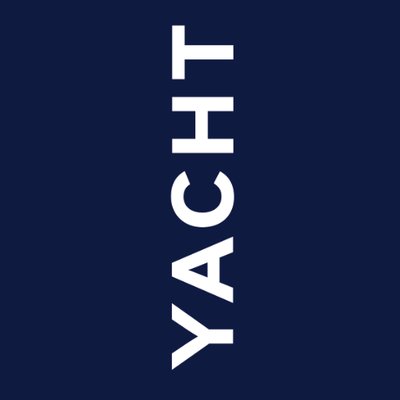 Senior Software Quality Assurance Engineer - Yacht International
Eindhoven, NB 5656
SENIOR SOFTWARE QUALITY ASSURANCE ENGINEER @ PHILIPS



Koninklijke Philips N.V.

The Software Quality Assurance Engineer role is a vital organizational component ensuring regulated automated tools used in the Quality System are appropriately validated and controlled through their life cycle from development, deployment, change control and retirement. This includes ensuring project teams adhere to processes and control mechanisms for software, hardware, data and relevant security to meet regulatory requirements.

This role provides subject matter expertise with respect to the compliance and control of regulated tools used in the Quality Systems. The scope of this role extends from PH Q&R specific tools to those tools controlled by the PH business units that have implications in their respective quality systems. Support in this manner is determined by organizational demand and location of the tool with regards to the particular quality system(s) it is supporting. 

Your Responsibilities 

In this role as Software Quality Assurance Engineer you will be responsible for the following: 
Enforce policies and procedures for System Life Cycle control for use in Healthcare across all automated processes that drive, interface with, and provide data for the Quality System. 
Support development of the validation strategy and the validation effort from planning to retirement of Q& R systems and tools including interfaces to and from the system. 
Support regulatory and internal audits. Provide subject matter expertise during regulatory and partner inspection. 
Provide software quality assurance support in design and development of software solutions, and facilitate the application of controls and risk management by reviewing and approving IT change-control requests submitted by cross-functional project teams to assess potential quality system impact. 
Ensure that system development projects and changes to existing systems are conducted in compliance with the FDA Quality System Regulation and Medical Device Directives. 
Work alongside other validation professionals to gather data, plan activities, and obtain reviews and approvals of documentation including approving documentation with respect to software development lifecycle policies and procedures. 
Assist in developing user, functional and technical requirements for IT systems. 
Provide guidance and support to personnel in their validation efforts, to ensure compliance. 
Provide GxP-related quality assurance oversight, with an emphasis on software validation. 
Track system life cycle deliverables and activities to ensure that regulations, protocols, procedures, and methodologies are followed, and that appropriate and complete documentation is captured and reported to support validation activities. 
Represent Quality & Regulatory Compliance and Control on cross-functional teams in support of SDLM activities. 
Advise technical personnel and management on regulatory compliance and interpretation and recommend appropriate corrective actions where needed. 
We are looking for 
Minimum 5-10 years' experience in validation of computer systems and systems security and control including supervision of a technical professional staff 
Experience working in disciplined regulated industry in the application of automated technology particularly 21 CFR, ISO 13485, GAMP
Must have experience in SAP consolidation and Deployment across major world geographic areas as it relates to SQA role and responsibilities.• Minimum of 7 computerized systems implementations, comprised of multiple application types, in a regulated environment 
Demonstrated ability to interact and communicate (both oral and written) with junior project team/ organizational members, business leaders and senior executives. 
Expertise in IT protocols related to software/hardware validation, information security, data lifecycle management 
Understanding of current inspectional practices of FDA, notified bodies and other regulatory agencies including previous interface with such bodies during regulatory assessments or inspections 
Ability to apply current inspectional techniques to project documentation during the system lifecycle and prior to FDA inspection to ensure a comprehensive documentation package is created and maintained. 
Effective judgment and decision making skills, typically made under stressful situations 
Competency in project management and the execution of multiple projects 
This is in for you: 
A contract for a year at YACHT, where you have immediate access to the greatest network in the Netherlands;
A personal development plan to make you a real professional within the world of Engineering;
On your salary, you get an 8% holiday amount and you get 25 vacation days;
After this project assignment we can discuss other options within the High Tech Campus, for example, Philips, ASML, TNO, NXP, VDL and many more;
Company Details
Philips is one of the largest electronics companies in the world, currently focused in the area of healthcare. It strives to make the world healthier and more sustainable through innovation, The company's goal is to improve the lives of 3 billion people every year by 2025. They aim to provide the best possible workplace for people who share their passion.

Philips is a diversified technology company and a market leader in the fields of cardiac care, acute care home healthcare, energy-efficient lighting solutions, and new lighting applications, as well as shaving, grooming, and oral care products.

Interested to work through YACHT at Philips? YACHT is a specialist to arrange the move to the Netherlands. Look the video below by clicking on the link to know more about Eindhoven

Werken voor Yacht
Yacht is dé organisatie van en voor professionals. Wij verbinden professionals en organisaties die het verschil willen maken. Ons doel is optimaal resultaat: jou als professional uitdagend werk bieden waarmee jij de organisaties van onze opdrachtgevers blijvend verbetert. Behoor jij tot de beste professionals in jouw vak? Wil je samen met vakgenoten het verschil maken bij toonaangevende organisaties? Dan willen we jougraaglerenkennen.