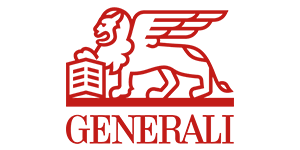 Senior Asset Management Auditor - Generali Group
Milano, LOM
Generali is a major player in the global insurance industry – a strategic and highly important sector for the growth, development and welfare of modern societies.
Over almost 200 years, we have built a multinational Group that is present in more than 60 countries, with 470 companies and nearly 80,000 employees. Our Group aims to become the standard bearer and industry leader in the European retail insurance market, building on our existing base of 50 million retail clients, out of an overall total of 72 million. With our new Business Unit, Group Investments, Asset & Wealth Management, we aim at supporting business growth through the value of all our People, their skills, their drive for excellence, their knowledge and innovative approach.
Our Business Unit plays an integral part in the success of the Generali Group, building on our diverse competences, on our widely spread geographical presence and on our deep values. With over 1,900 employees and offices in over 10 countries worldwide, we believe we are a very solid player in the Asset and Wealth Management market. As a Business Unit, our culturally and geographically diverse team has a lot to build on:you can find out by delving deeper into some of our main characterizing aspects.
The Group Investments Asset and Wealth Management Audit performs Internal Audit activities on Investments process across the Group and provides services of the Internal Audit function for the Asset Management Companies of the Group. The function is in charge of evaluating the conformity of Company operations, even where specific external regulations exist, with the ethical standards adopted by the Generali Group, verifying the adequacy of the Company organizational structure and its compliance with the relevant regulations, the effectiveness of the Company processes and of the information systems.
The Senior Auditor will be part of the Audit Team in charge for Audit activities on Asset Management entities.  The candidate supports the Audit Manager in the audit plan delivery, organizes/completes of audit work, documents and reports audit results.  Within the Asset Management business, the candidate will be mainly involved in the Audit Activities performed on Generali Investments Partners SGR S.p.A. and will support the Audit Manager in charge for the coordination and monitoring of the local audit functions of the Multiboutiques and Generali Investments Luxembourg SA / Generali Investments Luxembourg SA.
Overall activities
Involved in operational implementation projects, providing controls and risk consultancy
Risk Assessment
Contributes in risk analysis for risk assessment
Annual Planning
Contributes to annual plan development and maintenance
Audit Engagements
Performs audit work
Supports the Audit Manager in the preparation of the Audit Plan for the specific audit activity, Meeting Minutes, draft and final Audit Report
Agrees on corrective actions and delivers the final audit report with the support of the Audit Manager
In this regard, has the ability to operate with minimum supervision on less complex assignments, subject to guidance when required and subsequent review
Helps in checking issues resolution
   Helps in tracking the implementation of agreed actions
Reporting
Reports and documents audit results
Relationship with Auditees and other control functions
Manage good relations with Auditees and external auditors
Support the Audit Manager in granting that the evolving Internal Audit program reflects the changing pattern of risks and addresses current and emerging priorities
Team contribution
Contributes to the team in terms of professional skills, technical knowledge, energy and motivation
The ideal candidate will meet the following requirements:


Must have
Advanced University education in Business Administration/Accounting or Finance/ Engineering
Good technical knowledge of investments, asset management and internal control processes
Previous experience (minimum 5 years') in the Asset Management or Banking business working in the external/internal audit and or Risk Management
Knowledge of external rules and regulations governing the asset management and financial industry in Luxembourg
Written and spoken proficiency in English and French
Good knowledge of computer work and advanced command of MS Office (Word, Excel, Outlook, Power Point, Access)
Commitment to travel both in Italy and abroad, mainly Luxembourg up to 60% of working time
Nice to have
Experience with forensic auditing and professional certification (ACCA,CIA,CISA,CFE)
Previous work experience in Luxembourg
Analytical and a team player, with presentation skills and ability both to write in a clear and concise manner and to manage time in an effective manner
Commitment to continuous learning and willingness to keep up to date on new developments in the audit field
Comfortable to deal with and able to communicate effectively within the Audit Team and Auditees. Able to work across teams
Self-motivated and able to work independently
Telelavoro
Pensioni integrative
Palestra aziendale
Assicurazione sanitaria
Asilo aziendale
Assicurazione Vita
Sale relax
Parcheggio
Flessibilità orari
Convenzioni