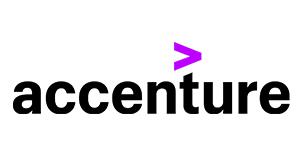 SAP Cloud Solution Specialist - Accenture S.p.A.
Milano, LOM 20122
Accenture and SAP. High speed digital innovation.
Join Accenture Technology and make SAP technology come to life.
The world is changing and our SAP experts anticipate its trends by co-developing with SAP the most innovative solution for the Digital Enterprise.
By joining Accenture, you will be working with the #1 SAP Partner Worldwide and you will boost the development of strategic technological transformation projects on a global scale. Mobility, Cloud, Big Data, Internet of Things, Analytics and Artificial Intelligence will be part of your daily working life.
SAP Cloud Solution Specialist
Milano, Bologna
Don't just follow the rules. Set them.
Innovate, disrupt and grow in our team
learning how to implement the applications of the future!
We are already working on smart SAP solutions to enhance business performance and create new business models. Join the SAP journey to intelligent enterprise with us.
Qualifications
To be a real SAP innovator, you should have these skills:
Good knowledge of SAP

products and main product roadmaps (transactional, analytics, cloud, integration and mobile architecture)

Complete understanding on SAP Cloud Platform capabilities and services with special focus on SAP Leonardo framework and architecture

Ability to model solutions and define roadmaps to assess new SAP technology trends

Capability to define application and technical requirements and lead resources from onshore/near shore/off shore delivery centers to deliver the SAP solution designed

Talent to work creatively and analytically in a problem-solving environment

Good communication skills both in Italian and English

Available to travel, both in Italy or abroad
Additional skills
: Javascript, SAPUI5, HTML5, AngularJS, NodeJS, JQuery, Restful Services and Odata
Best People, Best Training & Best Work: start your adventure at the top
Choosing a career in the SAP field will make you an all-around professional in terms of technical and management skills. You will build distinctive unrivalled expertise. In a friendly, young and challenging environment, you will interact with experienced colleagues and managers who will always be willing to listen. A transparent, merit-based approach will pave the way for firmly grounded, well-defined career progress, providing you with the tools you need to shape your future. Building a career in SAP at Accenture means choosing the most exclusive path on the market
.


Inclusion & Diversity
Our Inclusion & Diversity strategy aims to break down all barriers and eliminate prejudice. We are committed to providing an accessible, inclusive, open and welcoming workplace environment for people with different abilities, backgrounds, lifestyles, sexual orientation, gender identity, needs and expectations, helping all individuals to make the most of their professional potential.
We honor our commitments under articles 1 and 18 of Law No. 68/1999 and give special consideration to candidates in protected categories.
Accenture is an equal opportunities employer.