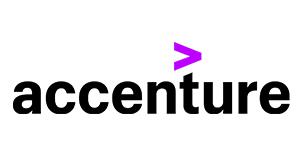 Front end Developer - Accenture S.p.A.
Milano, LOM 20122
WE GIVE NEW MEANING TO DIGITAL EVERY DAY.
JOIN ACCENTURE DIGITAL. TOGETHER WE CAN CREATE DIGITAL SOLUTIONS TAILOR-MADE FOR BUSINESS.
Guide the digital revolution with ongoing innovation and by redefining the customer experience for millions of users. As a member of our Interactive, Mobility and Analytics teams, discover how the worldwide leader in digital transformation combines the finest expression of individuality with effective and innovative project methodology.
FRONT END DEVELOPER
Milan

We are looking for a front-end developer with a keen interest in cutting-edge technologies to join our team for developing and optimizing our application solutions portfolio in a clean and testable way using javascript. You will be plunged into the world of new technologies and customer relations. Our environment offers You the opportunity to be trained on the latest technologies and trends and You will have the possibility to join relevant conferences (free tickets). Travelling and working in an international environment are funny components of our job and, by the way, You can choose to have a PC or Mac based on your preference/needs!


Don't just follow the rules. 
Set them.
Developing websites and web applications without the need of jQuery 
Building reusable components 
Write unit and end-to-end tests 
Proactively contribute with your ideas to improve the day by day work 
Qualifications
What makes the difference
Good knowledge of vanilla javascript (ES2015 and what will come next)
Good understanding of one or more framework and library like React, Angular 2, Polymer or Vue
Experience with Webpack, Gulp or other tools needed to build/bundle JS applications
Experience with Git
Good understanding of the entire web development process (design, development and deployment) 
Bachelor or Master's Degree 
Basic knowledge of how Progressive Web Apps work and previous experience with Web Components (Custom elements in particular) are a big plus!
Best People, Best Training & Best Work: start your adventure at the top
Discover how your ideas and creativity can come to life in a young, friendly, dynamic and supportive environment. Guided by excellent leaders within a structured and customized training framework, you will rapidly build your own professional career. You will manage complex and challenging projects within an international environment by actively contributing to 
cutting-edge technology 
and the creation of a genuine digital devolution. 
When there are no limits to passion, there is no limit to innovation.
Our Inclusion & Diversity strategy aims to break down all barriers and eliminate prejudice. We are committed to providing an accessible, inclusive, open and welcoming workplace environment for people with different abilities, backgrounds, lifestyles, sexual orientation, gender identity, needs and expectations, helping all individuals to make the most of their professional potential.
We honor our commitments under articles 1 and 18 of Law No. 68/1999 and give special consideration to candidates in protected categories.
Accenture is an equal opportunities employer.