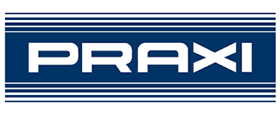 SALES REPRESENTATIVE - PRAXI S.p.A.
MILAN, LOM
SALES REPRESENTATIVE | SALES ENGINEER
Mission:
The Sales Representative will take part in the execution of a Commercial & Sales strategy that will contribute to the achievement of the company general objectives and more specifically to the profitable growth objectives in Italy.
The role drives the sales of all products to the fire contractors in this area. The Sales Representative will manage accounts as well as the network in the engineering/building community and support local industry related organizations.
Responsabilities:


Responsible for the sales performance of the area of competence, continuously improving and optimizing the sales at sales, margin and cost levels;


Work together with the local team to reach the annual sales of the area and company targets;


Enforce the company's local presence by managing and supporting the company's mission and policies in order to build up strong and trustful relationships with customer and stakeholders (end users, governmental authorities, building/industrial/fire protection lobbies);


Provide valuable local market input and work with the central functions (e.g. Credit Department) to optimize the sales;


Provide local market information to the central teams;


Define the strategies for local business following the guidelines, goals and targets received from the Local Sales Manager.


Requirements:


Background in technical sales within Fire Protection Systems or inthePlumbing Area, understanding the contracting business;


Network across the community;


People oriented person, a great team player;


A high level of energy and a strong sense of commitment;


Self-motivated and organized self-starter;


Time management skills, being able to adapt the agenda in themost efficient way to maximize the result;


Flexible and adapted communication;


Result orientation, capacity to plan and prioritize;


Work ethic, reliability, trusty approach and integrity;


Fluent in English and Italian.


Location: The position is based in Milan area but requires traveling (3-4 days a week) mostlyin Italy and regular visits may be required to othercountries.
Company:
Our client is the local sales branch of a well-known multinational company active in the international sales and distribution of firefighting products and systems in Europe, the Middle East, and North Africa.
Conditions:
The company offers a competitive package, including a mobile phone, laptop, company car and an attractive Bonus System, in line with the candidate's experience.
Key Words: Fire protection |Firefighting | Fire detection |Fire suppression | Plumbing | Sales.
Rif. SP 20811