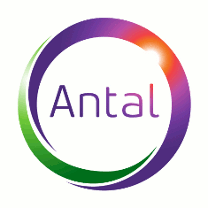 Sales Manager - Antal International
Venezia, VEN 30100
For a 4*S hotel in Venice, we are looking for a
SALES MANAGER
Main Duties:
To ensure professional sales calls using Company's Consultative Selling principles and SMART Selling philosophies and carefully plan Sales Calls into defined objectives.

To conduct routine telemarketing activities to identify new business opportunities and follow up sales leads to identify prospect.

To conduct extensive competitor researches and maintain excellent Product Knowledge of the hotel in order to develope appropriate and effective sales strategies to increase hotel's market share.

To constantly monitor and evaluate local, national and international market trends, and the competitor hotels' sales initiatives, in order to make sure the hotel's sales remain competitive and cutting edge.

Ensures a high level of exposure for Hotel through direct sales solicitation via telephone, contracts and written communications.

To maintain complete and supported records of all Sales Agreements, Contracts and Quotations for the Hotel.

To plan and make sales trips to the parties with potential clientele to explore new business opportunities, to entertain and conduct hotel inspections to clients whenever required, to meet and greet VIP guests upon arrival/departure in order to establish and maintain strong relationship with the established clientele.

To handle guest and employee enquiries in a courteous and efficient manner, reporting complaints or problems. If no immediate solution can be found, to ensure that the necessary follow-up is conducted in a timely manner.

To implement all sales action plans related to responsibility areas as outlined in the Marketing plan.

To maintain strong, professional relationship with relevant representatives from competitor hotels, business partners and other organisations, especially travel agencies, local business groups and airlines.

To achieve the monthly and annual personal target contributing to the Sales revenue and submit Sales Report to General Manager in a timely manner.

To ensure high standards of personal presentation and grooming.
Job Requirements:
Previous experience as Sales Manager or Sales Executive in hospitality companies, in 4 or 5 stars properties
Strong communication, sales and negotiation skills
Leadership and management attitude
Excellent knowledge of English, both oral and written
Proficiency with Microsoft Office
Location: Venice