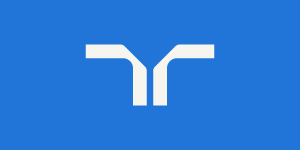 Sales Director EMEA - Animal Health & Nutrition - Randstad Professionals
Novara, PIE
The Sales & Marketing Division of Randstad Professionals, that is dedicated to seeking out candidates of the Middle & Senior Management segment, is recruiting for an important Client, specialized in Nutrition Products a:
SALES DIRECTOR EMEA - Animal Health & Nutrition
PRINCIPAL PURPOSE:
Ensure appropriate positioning and market development is achieved in concert with the EMEA strategic business growth plan and objectives for each global region.
Manage, develop and lead EMEA sales force.
Development and implementation of annual sales plan, and elevate the Companys Animal Nutrition and Health (ANH) business relationships with strategic accounts and industry partners to achieve business growth and profitability targets across both the monogastric and ruminant business segments
ESSENTIAL FUNCTIONS:
Help to develop ANH M&A strategy plan, in coordination with VP/GM, to include regular review of Core/Spider chart/analysis, quarterly meetings with VP/GM and leadership team to discuss target analysis and development.
Develop appropriate EMEA sales and pricing strategy and align sales organization and efforts to support and implement these strategies.
Supervise EMEA sales and marketing organization; build out management team that allows more time dedicated to strategy.
Lead EMEA key account management strategy and program initiatives.
Participate in selected senior management meetings to represent commercial activities and strategies of ANH market in EMEA region.
Monitor market conditions and competitive landscape. Develop and implement appropriate responsive strategies and tactics.
Key participant in ANH strategic planning process.
QUALIFICATIONS:
Education and Experience: BS Degree in a related discipline that may include Animal Science, Business Administration, with 7 - 10 years experience in the ANH Industry.
ENVIRONMENTAL CONDITIONS:
Works in office and field locations subject to physical and environmental conditions. Extensive international travel
About the Client:
Publicly traded global specialty ingredients company with $600 million plus in revenue and north of $3.15 billion market cap, having witnessed steady growth over the past five years.
The Company consists of four business segments: Human Nutrition & Health; Animal Nutrition & Health; Specialty Products; and Industrial Products and employs over 1,200 people worldwide who are engaged in many diverse activities, developing the company into chosen market leadership positions.