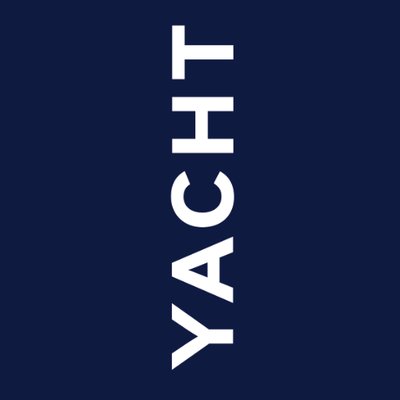 React developer - Yacht International
Amsterdam, NH 1012
React developer
Join the leading companies in IT
Your next career destination in one of the world's most innovative countries?
Are you looking for a new challenge? Have you ever thought about the Netherlands as your next career destination? Join our developers-teamat Yacht and be part of the MostDev community in Amsterdam.
MostDev is the Yacht Community made by and for developers. We're constantly looking for the most challenging positions at our clients, so that you can work on meaningful and technically advanced projects. We offer possibilities to share knowledge with each other, you are free to find interesting events, jobs and education. And we organize events such as hackathons, VR zombie shootings (which is quite fun actually) and bbq's.
Want to know more? Check our website: https://www.yacht.nl/mostdev and watch this video about the MostDev community: https://youtu.be/VttLo1rjhCM
Yacht is one of the biggest HR companies in the Netherlands. In our team we focus on IT positions for Front-, Back End and Fullstack developers and Data Scientists. We have clients such as ING, ABN AMRO, Rabobank (the 3 largest banks in the Netherlands), eBay, VodafoneZiggo and many more.
Right now we are looking for a talented, experienced React front-end developer to strengthen our team. Is that you?
About you
You are completely king or queen in software development. Both during and outside office hours you are always looking for opportunities to develop yourself. For example, you have your own project to try out new technologies such as machine learning or IoT. You like working with the newest languages and techniques like JavaScript, Angular 7, React, Vue.js, MongoDB, Python, Typescript, Django, Docker, AWS, micro services, machine learning, elastic search etc.
Working in the Netherlands
When you have decided that Yacht is going to be your next employer, we are going to help you relocate. We have a special department for that purpose: the expat center. They will take care of applying for your visa, help you find housing and book your flight. We will even pay for your flight, your first month of rent and for the visa application. That's how we ensure that your arrival in the Netherlands goes as smoothly as possible.
What does your arrival look like? Watch this video: https://youtu.be/U_UzTZMuDu0
This is what we expect from you:
Master's

Degree in Computer Science / IT

5

+ years of experience in

hands-on

development

Professional experience

with the

before mentioned

languages and

technologies

Speak

ing

English fluently

and having great communication skills

Being flexible in working for different clients
What do you get in return?
One of the coolest communities to work with

A salary, depending on your work experience

, ranging from €3.200 to €

5

.

00

0 gross per month

Your own budget for education purposes

A single person who guides you

Help with relocating and applying for visa
Interested?
Are you interested in working with us?
Go ahead and showcase your coding skills by making our Front-end Developers Challenge on HackerRank. Follow the link, read the instructions carefully and don't forget to do the tutorial if you are not familiar with HackerRank yet.
http://hr.gs/yacht-frontend-challenge
After completing the challenge we will get in touch with you asap.
Do you have any questions? Feel free to contact our recruitment consultant Pieter Landsman on Pieter.landsman@yacht.nl