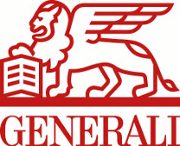 RE International Fund Manager Senior Analyst - Generali Group
Milano, LOM
Generali Real Estate is one of the world's leading real estate asset managers, with €30 billion of assets under management as of year-end 2018. It is part of the Generali Group, one of the most significant players in the global insurance and financial products market. Generali Real Estate is present in the main European Countries, and employs more than 450 professionals. By managing a unique mix of historical and modern properties, Generali Real Estate has developed best-in-class investment skills in real estate private equity and debt funds managed on behalf of institutional investors, grounded with technological innovation and sustainability.
Within the function in GRE SGR, International Fund Management with the responsibility to establish and manage cross-border funds, we are looking for a Senior Analyst that will:
Support the Fund Management Team to direct strategy implementation for each managed investment vehicle.

Provide portfolio analytics, work diligently to improve overall fund performance, support regulatory compliance efforts, support investor relations and help coordinate quarterly reporting.
The main tasks will be:
Work with the Senior Fund Manager to implement and update the Fund Business Plan

Work with the Senior Fund Manager to help inform transaction decisions and implementation.

Work with Asset Management with respect to business plan execution and collection of information to articulate strategy and status internally and externally to investors.

Provide ad-hoc support for investment activity pipeline, property development, investor requests and portfolio risk assessments.

Facilitate various fund projects, and prepare ad-hoc analysis and management reports.

Assist in portfolio performance analyses relative to investment objectives.

Assist the Fund Management team in the overall management of the Fund business.
Work with Accounting and Asset Management to provide forecasts for each portfolio.

Critically evaluate property performance data across multiple variables to create analysis of asset and fund level performance.

Maintain portfolio and fund level performance metrics.

Track and analyze asset and fund information and investor performance for company investment funds, including internal rate of return, time weighted returns and other performance metrics.
Investor Relations, Capital Raising and Reporting
Assist in the execution of investor and Advisory Committee meetings through preparation of investment materials, financial analyses and meeting logistics.

Assist with preparation of quarterly and annual client reports, including fund and portfolio updates, individual asset summaries and market research across major property types.

Assist in the preparation of marketing-related materials for current investors and prospective new investors, including corporate overviews, fund updates and marketing materials.

Assist with materials for ongoing investor correspondence and performance analysis, including client calls, investor questionnaires and data requests such as realized returns, projected cash flows, and historical performance
The candidate must have an undergraduate business degree. The successful candidate should have three to five years of experience.
The following skills are required:
Overall knowledge and understanding of institutional investment in real estate.
Experience in portfolio management, asset management, capital markets, or acquisitions.

High level of competence required in financial modeling.

Proficiency in computer applications skills including excellence working knowledge of Microsoft Excel, PowerPoint and Word.

Should be an analytic, curious and creative, and a numbers/quantitative oriented thinker.

Ability to work seamlessly on multiple projects and tasks.

Team oriented and willingness to perform tasks outside his or her primary job description.

Excellent written and verbal communication skills.

Self-motivated and energetic.

Highly proficient in spoken and written English. A French language knowledge is appreciated.

Willingness to travel.