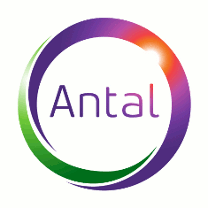 PURCHASING MANAGER EMEA - Antal International
bologna, EMR 40121
Antal International is a leading multinational recruitment agency with more than 130 offices in 35 countries.
Life Science, Chemical and Food is a team specialized in profiles with a scientific and engineering background in Manufacturing, Production, Engineering, SCM, R&D, Medical, Quality and Technical-Sales in Pharma, Chemical Pharmaceutical, Biotech, Chemical, Cosmetic, Medical, Plastic Rubber, Food.
the company
Leading Med-Tech multinational company based in the Bologna Area
the role
PURCHASING MANAGER EMEA
The manager will be responsible for an international team which takes care of direct and indirect purchases for manufacturing plants.
Main tasks:
Managing purchasing operations across the assigned territory;
Managing the purchasing teams in the plants, ensuring the highest level of performance, setting clearly annual objectives, planning sourcing strategy and driving talent management;
Be a point of reference for team members in the management of operational activities and problems;
Implement strategies and programs in order to achieve and improve business results and the objectives of the various spend categories;
Managing directly and assuring effective communication with other departments and key stakeholders;
Managing relationships with key suppliers, working in synergy with the Category Managers;
Provide strong leadership to the teams also in terms of procedures, guidelines and policies, acting as a model;
Monitor suppliers' performances/KPIs and Purchase Price Variance of direct materials;
Evaluate and implement new technology solutions to support the team's operations.
Location: Bologna Area
THE CANDIDATE
Degree in economics, engineering or related field – other professional certifications are desirable;
Knowledge of Healthcare/Pharma/Medical sectors is a plus;
Solid experience in Procurement, negotiation, management of strategic projects;
Strong interpersonal skills;
Experience in complex and multinational contexts with ability to deal at all levels;
Flexibility, innovative and pragmatic approach;
Fluent in English;
Please send your CV at lifescienceitaly@antal.com
Ref: Purchasing Manager EMEA
Applications considered relevant to the research will be contacted within 30 days of receipt of the application.
For all others who want to send their CV, we will consider the professional profile for future opportunities.