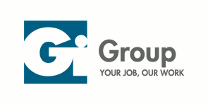 PROJECT/PROCESS TEST LEAD - Gi Group
Como, LOM 22100
Gi Group SpA, Agenzia per il Lavoro (Aut. Min. 26/11/04 Prot. n. 1101-SG) ricerca per azienda multinazionale leader nel settore dei beni di largo consumo
1 PROJECT/PROCESS TEST LEAD
Attività:
- Responsible for leading the testing process in the IMED Markets for specific projects
- Additional responsibility will include ensuring all testers have the suitable in-depth knowledge and understanding to complete quality and effective testing for multiple projects at any single point in-time.
- The job holder will be responsible for supporting/coordinating User Acceptance Testing, tracking and monitoring to ensure quality and usability to support the Business Project Manager in flawless execution of multiple cross functional projects operating in parallel.
- Responsibility for testing documentation to ensure compliance and consistency across the business
Requisiti:
- Fluent in English
- Previous testing experience within a business environment and able to demonstrate good commercial awareness with multi-functional and multi-level exposure
- Familiarity with testing tools, particularly Quality Centre.
- PC skills – Excel, Word, Power point, MS project. SQL.
- A proven track record of managing multiple activities, assessing resourcing issues and of prioritizing work is critical.
- Attention to detail in terms of testing tracking and monitoring of results, including initiating corrective action where necessary.
Sede di lavoro: Provincia di Como
I candidati ambosessi (D.lgs n. 198/2006) sono invitati a leggere l'informativa privacy ai sensi degli artt. 13 e 14 del Reg. EU 679/2016 al seguente indirizzo: https://www.gigroup.it/privacy-candidati /