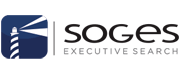 Production Manager - SOGES INTERNATIONAL EXECUTIVE SEARCH SRL
Torino, PIE 10100
Our client is a leading Multinational Company with several productive plants in Europe and BU headquarter in Italy, in the Plastic Molding sector for the Industrial and Automotive businesses.
In order to develop their OperationsDepartment, they're looking for a:
Production Manager
The Profile will report both to the Italian Top Management and to the international Operations Department, with a modern matrix hierarchical structure.
Key Tasks & Responsibilities:
Maintain working relations with all the function of the Company and participate to inter functional and international project works

;

Manage the daily manufacturing departments to assure goals of production output are compliant with quality, safety and cost efficiencies guidelines;

Analyze and improve organizational processes, and work to improve quality, productivity and efficiency in a continuous improvement vision

;

Oversee/support high-level people management processes, such as attracting talent and setting training standards and hiring procedures

;

Identify cost savings and efficiencies in the plant by performing business process reviews and develop action plans to implement best practices

;

Read and analyses technical designs, charts and work orders, production schedules and other reports, to determine production requirements and to evaluate current production estimates and outputs

;

Ensure that established policies, rules, regulations and procedures are followed, including safety and housekeeping and ensure that whole maintenance process are guaranteed and respected.
Skills and knowledge required:
Bachelor's degree in

mechanical

engineering or

equivalent

;

Minimum 5 years of experience in the same role

, preferable in the molding industry;

Demonstrated use of Lean Manufacturi

ng principles

;

Solid understanding of financial management related to manufacturing

;

Proficiency in English, both oral and written

and technical language.
The ideal candidates are professionals with autonomy, proactivity and determination in achieving the objectives. He/ she should have excellent interpersonal skills to interface with colleagues at different levels of the hierarchy.