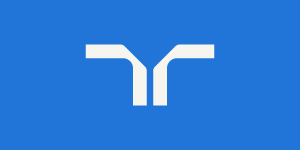 Procurement Category Manager - Randstad Professionals
Milano, LOM 20100
Randstad Professionals, division specialized in Search&Seletion in Middle, Senior e Top management .For important company Fashion & Luxury on line, we seek:
Procurement Category Manager for Sales&Marketing
The Category Manager for Sales&Marketing will be required to lead and coordinate the procurement activities related to Sales & Marketing area, in line with the strategic pillars of the function.
The main focus will be on digital marketing services, being core for the company, such as CRM, SEM, SEO, etc.
The Category Manager will report to the Procurement Director and will interact with all the relevant stakeholders involved in the procurement area of competence, both internal and external, at worldwide level.

Main responsibilities:
Set procurement strategies procedures, in line with the expectations of the requesting business units and the strategic pillars of the company
Develop standard working methodologies leading to efficiency and explore opportunities to leverage scale economies and synergies across the Company
Lead a digital multi-channel strategy across all the divisions, in coordination with the performance web marketing teams and the media and data team
Minimize any potential risk connected to the sales & marketing supplies, which may impact on reputation, business continuity, financial sustainability, compliance
Be a reference for all the knowledge concerning sales & marketing procurement activities, with a particular focus on digital marketing
Proactively suggest innovative ideas for improving things, in the direction of efficiency and business improvement
Knowledge and Skills:
Knowledge of Procurement processes, dynamics and practices
Knowledge of digital marketing practices and business models, including performance management and KPIs: Search Engine Optimization, Search Engine Marketing, Behavioral Retargeting, Affiliate Marketing, Social Media Marketing, Influencer Marketing, Direct Marketing, PR, Editorial Contents, Art Direction, Media, Sponsorship, CRM, Insights and Analytics
Team working
Problem solving ability
Sustainable leadership and business partner approach
Strong reliability and flexibility
Ethical integrity and attention to sustainability issues
Education and Experience:
Bachelor's Degree level education and/or relevant experience
4 + years of experience in a Procurement department - marketing area, in a fast-paced environment, preferably multinational company and with an international scope
Covered positions with international scope
Able to work in a multicultural environment
Ai sensi della normativa vigente l'offerta di lavoro si intende rivolta a entrambi i sessi (L. 903/77).I dati saranno trattati e conservati esclusivamente per finalità di selezione presenti e future, garantendo i diritti di cui agli artt. 7 e 13 del D. Lgs 196/2003 sulla tutela della privacy.