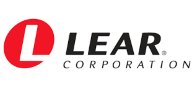 Plant Controller (H/F) - Lear Corporation Italia
Pozzo d'Adda, LOM
Lear Corporation is ranked #151 on the Fortune 500 with world-class products designed, engineered and manufactured by a diverse team of talented employees. As a leading supplier of automotive seating and electrical, Lear serves its customers with global capabilities while maintaining individual commitment. With headquarters in Southfield, Michigan, Lear maintains 257 locations in 38 countries around the globe and employs approximately 156,000 employees. Lear is traded under the symbol [LEA] on the New York Stock Exchange.
An exciting opportunity has arisen for an experienced Plant Controller role in Pozzo D'Adda (MI) – Italy; our Specialty Car Group plant that projects and products seats for Luxury cars. This position is the link between Pozzo D'Adda and the Central Finance function. He supports the Company and Management decisions.



Scope of the role
Ensures the budgeting process management, controlling and reporting activities of the plant, respecting the Group deadlines and the data accuracy.
Ensures the analysis and accuracy of the data and the management assessment to understand the plant progress and supporting the Company and management decisions, operating through a systematic loss reduction program (Cost Deployment).
Ensures the procedures and the accounting records application and accuracy, ensuring the Sox procedures respect.
Responsibilities
Supports the Plant Manager and his direct reports in the preparation of institutional reporting and in the resolution of economic-managerial aspects issues.
Analyzes the Plant sales highlighting the data by car/market and the contribution/profit margins.
Prepares and analyzes the plant income statement (forecast- budget – final balance), ensuring the quality and accuracy of the data.
Checks materials handling and the correct document filling and the download bill of materials.
Ensures the correct data loading in Hyperion system.
Ensures the compliance with the rules and laws that regulate the activities accuracy within his area of responsibility.
Promotes the Cost Deployment culture, the transversal working method for WCM Pillars, encouraging, in particular, cooperation within Production and Finance functions, with the scope to reduce any kind of loss and to generate value for the Customer, according to the WCM logic.

Required skills
Team working
Stress management
People management
Problem Solving
Experience in monthly closures, forecast and budget, Cashflow analysis, Operations KPI
Experience
Business Administration Degree/Master
3-5 years of experience in the role