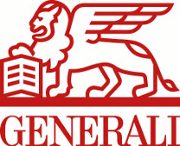 P&C Retail Technical Control Specialist - Generali Group
Trieste, FVG
Generali is a major player in the global insurance industry – a strategic and highly important sector for the growth, development and welfare of modern societies.
 Over almost 200 years, we have built a multinational Group that is present in more than 60 countries, with 470 companies and nearly 80,000 employees. Our Group aims to become the standard bearer and industry leader in the European retail insurance market, building on our existing base of 50 million retail clients, out of an overall total of 72 million.
We are looking for a P&C Retail Technical Control Specialist for the Product / Portfolio Monitoring and Technical Control department, within Group P&C Retail. He or she will deal with the P&C portfolio monitoring process, the new product authorization process and new product monitoring process:
Support to the development/optimization of the web platform dedicated to the P&C Product Authorization Process, New Product Monitoring Process and Portfolio Monitoring Process;

Support to the P&C portfolio technical monitoring process of Generali Group Legal entities/BUs;

Support to the P&C Product Authorization Process and New Product Monitoring at Group Head Office level;

Support to the preparation/coordination of technical reporting related to Technical Deep Dives, SBR, Analyst Meetings, etc;

Competitors' benchmarking.
The ideal candidate will meet the following requirements:
Must Have
Previous experience in the insurance sector of 3-4 years, with focus on P&C business;
University degree in economics / business administration/ actuarial science or similar;
Good knowledge on the P&C retail insurance business and on the main P&C KPIs;
Good knowledge of the insurance balance sheet and profit and loss account structure;
Good knowledge of international accounting standards, in particular IFRS 17;
Fluent English (written and spoken) and in Italian;
Advanced use of MS Office (excel, word, powerpoint);
Good knowledge of accounting applications desirable.
Soft Skills
Strong team player;
Ability to work under pressure;
Ability to work in an international environment;
Flexibility and entrepreneurial spirit;
Strong organization skills.