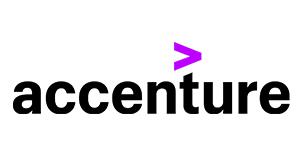 Mobile applications developer iOS – Android - Accenture S.p.A.
Milano, LOM 20122
Why Accenture?
To discover the energy and commitment we devote to our customers by transforming their way of working using the most advanced technologies. At Accenture, you'll grow as a part of an international network. Each day, you'll make a difference using your unique abilities.
Mobile applications developer iOS – Android
You will work as a digital Cosultant in an agile environment, combining development and technical analysis, to produce quality mobile applications for clients in diverse industries (Retail, IoT, etc.).

You will guide the client across different solution and manage their requirements and expectations, being able to combine business needs and technical solutions to provide value and deliver results.

You will innovate proposing technical solutions and improvements to the way of working.

Develop mobile applications with clean code and structured architecture (with scalability and maintainability in mind).

You will coordinate and organize a team in structure and process definition aimed at solution development, being able to summarize and report results effectively.

Train junior resources and share knowledge, guiding them in their daily work and being able to improve their expertise and productivity.
Qualifications
If these goals reflect your ambitions
you have the chance to stand out and face new challenges
in the best way
however there are some needed requirements to be successful and make a significant contribution
:
Skills and abilities developed during 3-5 years' work experience in software development, design and architecture

You have a comprehensive knowledge of iOS Development (Swift, Objective-C) / Android development (Kotlin, Java), XCode, Android Studio and Git

You reached a Bachelor's Degree in Software Engineering, Electrical Engineering, Computer Science or related degree or equivalent

Your English is fluent both oral and written

You are a valuable member of a team, thankful for your ability to collaborate and facilitate the work of multiple developers.

You value and welcome uniqueness.

Every day is a new challenge for you and an opportunity to learn something new.



Are you determined to face and beat off the challenges this role brings even if you don't have all the required qualifications? Apply and tell us how you can make a difference.
Accenture is an equal opportunities employer.