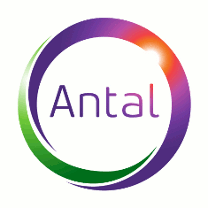 Materials Planner - Antal International
Modena, EMR
Antal International is a leading multinational recruitment agency with more than 130 offices in 35 countries.
Life Science, Chemical and Food is a team specialized in profiles with a scientific and engineering background in Manufacturing, Production, Engineering, SCM, R&D, Medical, Quality and Technical-Sales in Pharma, Chemical Pharmaceutical, Biotech, Chemical, Cosmetic, Medical, Plastic Rubber, Food.


The company
Leading Medical multinational company based in the Modena Area
The role


Materials Planner


The role is part of the Supply Chain Department. It will procure components in charge for the specific commodities assigned, necessary to provide continuity of shop floor activities in order to meet production plan scheduled.
Role responsibilities
Analyze MRP inputs regularly as needed to assure right level of availability and inventory value and release purchase orders for portfolio in charge to authorized suppliers, according to lead time and according to supplier quality agreement.

Print orders, transmit to suppliers and fold them properly.

Close collaboration with suppliers, check deliveries dates according to purchase orders released.

Increase q.ty in order, pull or push materials on the basis of production plan change.

Manage return of components hesitate negative.

Monitoring and control inventory to agreed $value target/inventory turns.

Updated supplier data in the system, new supplier entering request, update parameters of purchase parts.

Collect and elaborate data related supplier service level.

Implement KPI 's to monitor supplier's performances and inventory levels

Manage phase-in phase-out of components related to change control and send updated documentation to suppliers.

Apply procedures and purchasing standard.
Location: Modena Area
The candidate
Minimum requirement: High school degree.

At least 3 years' experience in Supply Chain / Material Planning / Purchasing Operational

Good understanding of production planning techniques.

Deep knowledge of the logical operation of an ERP system (in particular the MRP module)

Excellent communication skills (written and oral) and strong orientation to interpersonal relationships

Critical sense and organizational skills.

Ability to work in team.

Excellent knowledge of English language both written and verbal.
Please send your CV at lifescienceitaly@antal.com
Ref: Materials Planner


Applications considered relevant to the research will be contacted within 30 days of receipt of the application.
For all others who want to send their CV, we will consider the professional profile for future opportunities.