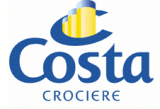 Marketing Technology Manager - Costa Crociere
Genova, LIG 16121
Here at Costa we want you the way you are. We live in a modern and enriching environment, where all of us can feel fulfilled and free to innovate, maybe making mistakes, trying again and succeeding. Our business is powerful and keeps growing stronger thanks to our people: that's why we support their growth and their journey of continuous self-improvement.
Today we are looking for a talented and energetic Marketing Technology Manager to join the eCommerce and Digital Department, who will be responsible for overseeing the MarTech stack, including the software/platform selection process, their implementation and maintenance, and in driving adoption with key business stakeholders.
KEY RESPONSIBILITIES
Serving as super-user and product evangelist for a variety of digital tools, with a focus on Adobe Experience Cloud and the entire adopted stack: Analytics, Target, Campaign, Audience Manager, DTM/Launch, etc. Secondary stack: Google.
Strategy development and implementation of marketing efforts to improve the business, while working closely with Digital and Marketing departments (e-commerce, CRM, Media, analytics, UX/UI, IT, etc.) and cross-functional teams (e.g. CRO/Personalization)
Potentially overseeing training of marketing software and user adoption.
Relationship management with internal technology users and vendors.
Overseeing marketing intelligence and providing actionable insight to clients or internal stakeholders.
Working closely with IT and Website/App business product owners.
Job Requirements:
Master's degree in Engineering Management, Economics, Mathematics/Statistics, Computer Science (or other studies with significant numerical background)

Experience with web analytics software (primary on Adobe Analytics, secondary on Google Analytics) and business intelligence platforms such as Tableau

2 - 4 years of related (Digital Marketing) experience required

Basic coding (HTML/CSS/Javascript) and networks knowledge

Good knowledge of English (at least C1 level is required), every other language would be a plus.

Proficiency in Excel

Data-driven approach to decision making and problem-solving combined with sense of business and commercial awareness

Strategic thinker, strong analytical and problem solving skills. Able to collaborate with multiple business units and apply business acumen to data trends/recommendations

Exposure to and desire to gain knowledge of digital technology and web marketing tactics as they apply to ecommerce (including SEO, SEM, email, display, and user experience)

The candidate needs to be able to field all audiences and levels in the company. We need this person to be able to interface with anyone who wants to use digital marketing data to make decisions

Excellent communication and negotiation skills with strong entrepreneurial attitude

Confidence under pressure and ability to identify and resolve problems with some degree of autonomy and supervision
ADDITIONAL DESIRED SKILLS
Proficiency in other computer languages, such as R, python etc.

Experience in multivariate testing, multivariate regression/logistic, mixed modelling, factor/principal components analysis, classification algorithms, support vector machines, random forest, or other machine learning techniques.