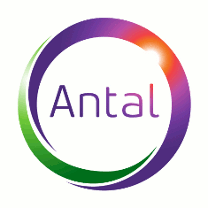 MARKETING SPECIALIST Surgery – Temporary Contract - Antal International
Roma, LAZ 00100
MARKETING SPECIALIST Surgery – Temporary Contract
Is responsible for contributing and support implementation of the long and short terms strategic marketing plan.
Responsibilities
Participate in the strategic and tactical marketing planning process.
Work with Marketing team and Directors, Market Access, Medical Affairs and Regulatory/Quality depts. and external business partners to support objectives and goals of business.
Contribute to new business projects.
Partner with agency of record and internal teams to develop and execute innovative tactical initiatives that support goals, including management of local events, ADV and promotional material.
Support projects including execution of marketing plans, initiatives and tasks to achieve goals in specified time frames.
Assure that all tactical execution is done in a compliant manner.
Manage and track promotional budget allocation.
Provide technical contribute in Operating Rooms, supporting Surgeons and Medical Staff.
Skills:
Scientific degree
Minimum of 1 year of experience in medical/pharma companies with marketing background, from surgical companies is a plus.
Fluent in English.
Strong communication skills and executive presence.
Ability to analyze, manage and communicate clearly complex situations.
Positive and collaborative management style working with cross-functional teams to achieve business goals.
Familiarity with major sales tools and deep knowledge of excel
Availability to travel around
LOCATION: ROME