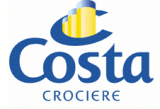 Loyalty Communication Coordinator (Fixed Term contract Replacement of Maternity Leave) - Costa Crociere
Genova, LIG 16100
Loyalty Communication Coordinator (Fixed Term contract  Replacement of Maternity Leave)

Here at Costa we want you the way you are. We live in a modern and enriching environment, where all of us can feel fulfilled and free to innovate, maybe making mistakes, trying again and succeeding. Our business is powerful and keeps growing stronger thanks to our people: that's why we support their growth and their journey of continuous self-improvement.

Today we are looking for a Loyalty Communication Coordinator, who will replace a Colleague currently on maternity leave and will join our Global & Strategic Marketing department.

The resource will be hired, with a fixed term contract (Replacement of Maternity Leave) and will join the Loyalty & CostaClub Team, that is responsible to design and manage the Company Frequent Traveller Loyalty scheme.  The main objective of this team is to keep our most loyal customers engaged and constantly updated on the Costa news and offers, nurtiring their willingness to be Ambassador of our brand.

Main tasks:
contribute in designing the main communication assetts of the CostaClub
design and deliver activation campaign targeted to our Loyal customers on all channels (online and offline)
design, together with the CRM department, the Customer Journey of our Loyal Customers, eveloping contents for the marketing and direct marketing activities
Design and delivery the technical development and the contents of the CostaClub internet site (https://www.costacrociere.it/costa-club.html)
Develop editorial contens for the C-Magazine, the newspaper dedicate to our Loyal Guests
Monitor the performances of digital and direct mailing campaigns
Liaise with main local offices (France, Germany, Spain, US; South America) to develop specifi local contents and ensure the benefits of our Loyalty Program (CostaClub) are spread around the Globe.
Requisiti richiesti:
University graduate (management, engineering or marketing related functions) / MBA is a plus
Strong communication and interpersonal skills
Strong analytical mind-set
Fluent in English (Spoken and written)
Specific knowledge and experience on loyalty programs – technologies, techniques, operations (campaign management, mobile applications, loyalty infrastructures) is a plus
Excellent communication skills and influence, with the ability to translate complex business issues into analytical and technology solutions
Proven ability to understand business strategies and commercial objectives, and to manage change trade-offs