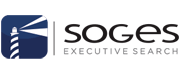 Linux Embedded Software Engineer - SOGES INTERNATIONAL EXECUTIVE SEARCH SRL
Torino, PIE 10139
Our Client, a multinationalleading Company in the High-tech industry, to enforcetheirlocal team in the R&D department, islooking for a/an:
Linux Embedded Software Engineer
DESCRIPTION
He/She
Will be responsible for the development of Embedded Software
Will be responsible, for the specific sub-system assigned, for the software development and release activities, including design, test, documentation, build management, configuration control.
Will define the Software Architecture, consideringallconstraints coming from legacy products or other sub-systems, and developnecessary libraries, source code, compiledbinary code and GUI software elements.
Will report/resolve software bugs/issues.
Will contribute to the continuousimprovement of SW Development processes.
SKILLS
Bachelors/Masters Degree in Computer Engineering, Electrical Engineering or equivalent are preferred.
At least 2 years of experience in programming in C, C++ in Linux Embedded environment;
Strong knowledge of microprocessorbased embedded systems
Solid experience with Qt Graphic Framework and developingcomplex Graphic User Interfaces.
Solid experience of Software platformdevelopment, suchas Embedded Linux and custom builds.
Experience with GUI test tools aswellasstatic/dynamic code analysis for SW Unit and SW Integration testing
Knowledge of SCM tools as SVN, GIT, JIRA, Eclipse IDE, ClearCase etc.
Good command of English language.