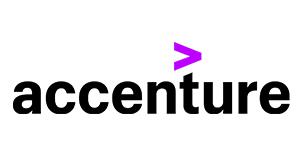 Linux Cloud Server System Administrator - Accenture S.p.A.
MILANO, LOM 20154
WE SEEK DIGITAL ARCHITECTS FOR THE INFRASTRUCTURES OF THE FUTURE.
Accenture Operations is the place where highly skilled Network, Cloud, Service Management, Workplace and Data Centre specialists design, create and manage the core  of the most innovative IT systems.
Join Accenture Operations and design customised solutions for clients operating in the main industries, in partnership with the most renowned technology providers, to promote infrastructural and digital devolution. Define the architecture that underpins the evolution of our IT ecosystem.
LINUX CLOUD SERVER SYSTEM ADMINISTRATOR
Milan
The Linux System Specialist is responsible for installation, configuration, monitoring and troubleshooting of SO Linux System in Cloud architecture. In the DevOps team you will work to meet Clients' needs for either project implementation activities or "day-to-day" support.
The role includes:
Installation and configuration of Linux cloud server

Installation and monitoring of Apache Server and Tomcat

Patch application and system upgrades activities 

Log analysis

Managing incident through procedures and troubleshooting techniques

Working on the command line of Linux, included the use of the most common commands (Gnus and Unix)
Execution of management task: creation consumers, backup & restore, shutdown and reboot
Who you are
High school diploma or degree

At least 3 years of experience in application server administration

Previous experience in Operations and System Management context (Linux System, Distribution: Red Hat, Centos, Ubuntu)

Strong experience on web services (Apache Server and Tomcat)

Good knowledge of Amazon Web Services

Problem determination skills

Good knowledge of English
Discover how you can bring your ideas and creativity to life in a young, friendly, dynamic and supportive environment. Grow with us and build a fast-moving career supported by excellent leaders. Thanks to their expertise and a structured and personalised training, you will acquire a unique, widely-recognised working method that will transform you into a first-class professional.
Inclusion & Diversity
We offer an environment where differences are respected, and employees are valued solely for their talent. Accenture guarantees equal opportunities for all candidates and welcomes Protected Categories under articles 1 and 18 of law 68/99.
CHOOSE ACCENTURE OPERATIONS AND WITH US, TRANSFORM INFRASTRUCTURES BRINGING THEM TO THE CLOUD.
Accenture is an equal opportunities employer.