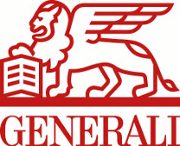 Legal Counsel - Generali Group
Milano, LOM
Generali is a major player in the global insurance industry – a strategic and highly important sector for the growth, development and welfare of modern societies.
The candidate will be working in the Group Strategic Legal Affairs department which is in charge of managing legal matters related to extraordinary transactions including M&A, strategic partnerships and bank assurance agreements as well as strategic insurance & reinsurance, financing and treasury transactions at group level (therefore with an international outlook).
The successful candidate will be a highly motivated mid-level legal counsel and will be reporting to head of the department working closely with the senior counsels. Previous experience in corporate law, M&A, or capital markets are essential
The role involves participating in complex strategic transactions at group level encompassing a wide spectrum of corporate and financial matters having cross-border or international nature and providing a high level of exposure with the senior managers of the Group.
The successful candidate, under the supervision and/or in collaboration with the other counsels of the group strategic legal department, will be in charge of:
Advising on various legal matters;

Drafting legal documents;

Managing relationships with external counsels Worldwide.
The ideal candidate will meet the following requirements:
Must have
Degree in Law with excellent academic record




Admission to the BAR (Italian or foreign)




3-5 years of post qualification work experience in a legal department of a large corporation (preferably in the financial services sector) and/or primary law firm

Proven experience in dealing with cross-border M&A transactions from a corporate or banking and finance perspective

Proven track record of involvement in deals of international nature and managing multiple deals at the same time

Excellent command of the English language (both written and oral)
Soft skills
Excellent verbal and written communication skills

Attention to details and good analytical skills




Ability to efficiently collaborate in team




Willingness to work in an international environment and availability to travel when requested