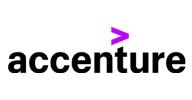 Junior Architect - Digital Strategist - Accenture S.p.A.
MILANO, LOM 20154
WE GIVE NEW MEANING TO DIGITAL EVERY DAY.
Find your place among the world's leading digital transformation group and discover how we combine the highest individual expression with effective and innovative project methods. As an Interactive, Applied Intelligence and Industry X.0 team member, you will guide the digital revolution and redefine millions of users' customer experience.
Junior Architect - Digital Strategist
Contribute to the development of new products, business models and services for our customers using the most innovative digital tools (average budget, technology assets & devices, creativity & contents, analytics) and digital ecosystem (start-ups) on the market

Develop advanced analysis models and design marketing campaigns

 to meet the specific needs of our customers

Draw UX interfaces and manage digital asset processes
2-3 years 

of experience in Marketing Area in Consultant, Product (CGS, Retail, LS, etc) or Multimedia Company

Good Knowledge of digital marketing and digital media tools and applications

Team player willing to share ideas and work collaboratively

Excellent leadership potential, communication (written and oral) and interpersonal skills

Degree in Economics, Business Engineering or Communications

Fluent in oral/written English

Knowledge of other languages is a plus (French, German)
Discover how you can bring your ideas and creativity to life in a young, friendly, dynamic and supportive environment. Grow with us and build a fast-moving career supported by excellent leaders. Thanks to their expertise and a structured and personalised training, you will acquire a unique, widely-recognised working method that will transform you into a first-class professional.
We offer an environment where all differences are respected, and employees are valued solely for their talent. Under articles 1 and 18 of law 68/99 weevaluate the candidates belonging to Protected Categories. Accenture guarantees equal opportunities.
JOIN ACCENTURE DIGITAL. TOGETHER WE CAN CREATE DIGITAL SOLUTIONS TAILOR-MADE FOR BUSINESS.
Accenture is an equal opportunities employer.