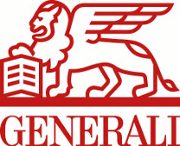 IT Team Member for GCFO Area Support - Generali Group
Trieste, FVG
Generali is a major player in the global insurance industry – a strategic and highly important sector for the growth, development and welfare of modern societies.
Over almost 200 years, we have built a multinational Group that is present in more than 60 countries, with 470 companies and nearly 80,000 employees. Our Group aims to become the standard bearer and industry leader in the European retail insurance market, building on our existing base of 50 million retail clients, out of an overall total of 72 million.
IT Delivery has the responsibility to optimize the Group's IT Delivery, and provide IT development services for the Group Head Office functions.
The candidate will support the Team Lead of GCFO Area Support in all aspects of his area of responsibility with specific focus on the following:
Business users support for the running activities of the systems in responsibility (Quantum, CSP, CatMap, RSA Archer, IFRS 17, IFRS 9)

Manages user management for the systems in responsibility

Monitors systems in responsibilities and cooperates with the infrastructure providers and software vendors to ensure best performance of the systems and their optimization

Supervises vendor consultants during the activities performed on the systems in responsibility

Provides end user support (1st and 2nd level) for systems in responsibility

Manage all needs in terms of internal and external users, authorizations, roles, Citrix application, etc. etc. opening and following all the necessaries tickets and incidents to GSS and systems vendors

Maintains user access to sites and systems in responsibility

Analyses with business and Group functions needs for changes and provides an estimate of the effort
The ideal candidate will meet the following requirements:
 
Must have
University Degree in information technology, computer science, economics or equivalent experience;

At least 2 years of professional experience in the insurance industry or equivalent;

Advanced knowledge of MS Office (e.g. Excel, Outlook, Power Point);

Track record in running/supporting IT systems/projects.
Nice to have
Accounting/Treasury/CFO area know how.
Soft Skills
Good communication skills in Italian and English;

Good problem-solving skills;

Problem solver with an attention to detail;

Team player;




High ethical standards and a passion for delivery of high level support to end users;

Attitude towards building long term relationships with internal stakeholders;

"Balanced, reliable, learning ability and teamwork orientation, capable at working under pressure, reserved, proactive, persistent.