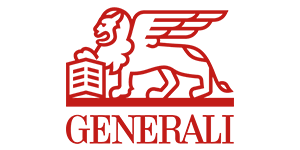 IT Strategic buyer - Generali Group
Milano, LOM
Generali is a major player in the global insurance industry – a strategic and highly important sector for the growth, development and welfare of modern societies.
Over almost 200 years, we have built a multinational Group that is present in more than 60 countries, with 470 companies and nearly 80,000 employees. Our Group aims to become the standard bearer and industry leader in the European retail insurance market, building on our existing base of 50 million retail clients, out of an overall total of 72 million. GSS provides shared services to the Group companies, with Head Office in Italy and branches in 5 European countries, a total staff of about 1.000 people.
The IT Strategic Buyer has the mandate and the responsibility for managing at global level IT Procurement (software, hardware and services) for the Generali Group subsidiaries. This also includes the respective category-internal supplier management. The Strategic Buyer conceptualizes, organizes, implements and steers strategic pooling and sourcing activities. He/She develops partnership with internal customers across the company. Objective of the activities is to achieve the best possible conditions for the whole Generali group (optimal in the sense of quality, time to market and costs) and to ensure an optimal supplier base.
Key  responsibilities
Accountable for target achievement and fulfillment of existing reporting requirements
Helps establish group wide transparency and segmentation of the IT spending
Responsible for development and alignment of global category strategies for the defined sub-categories together with the relevant internal stakeholders, identification of preferred suppliers and engagement governance by sub-category,

Development of demand management plans together with the relevant internal stakeholders

Continuous market intelligence / analyses to identify alternative suppliers, new developments and improved solutions, prediction of price developments as basis for improvement measures

Identification of cost reduction and optimization levers for the defined sub-categories and active analysis of optimization levers in regards to demand volume and specifications

Ensure application of state of the art methods and tools (e.g. demand management, design-to-cost, TCO)

Responsible for implementation of the category strategy within the defined area of responsibility

Responsible for the achievement of savings target as aligned with Procurement Delivery and the respective Category Manager

Active management of the main category-internal suppliers as well as their integration into demand and specification management processes, monitoring of supplier performance, gathering of customer feedback

Responsible for performing tenders and conducting negotiations

Conclusion of global frame contracts (respectively single contracts) with main suppliers
Key organizational relationships
The IT Strategic Buyer is closely aligned with the respective Category Manager.
The respective Category Manager provides senior management sponsorship. The IT Strategic Buyer will report directly to the proper Category Manager in IT Procurement.

Additionally, the IT Strategic Buyer must constantly align the strategy with all country procurement departments as well as internal customers
Expected Target Achievements
 

Full spend transparency and segmentation across the group

 Identify and establish partnership with his key stakeholders at Group and Country Level

 Draft Global sub category strategies and alignment with the countries and internal customers

 Negotiate Group global contracts

 Preferred supplier list definition

 Harmonized specifications and performance management program

 Define savings levers and resulting measures as planned
The ideal candidate will meet the following requirements:
Functional (IT)
Highly desired: Experience with procurement of IT SW Licenses and Maintenance, HW Products and maintenance, IT Services (Application development and maintenance, infrastructure services, operations, IT consultancy)

Consultative skills and ability to interact at senior level within Generali and within the Industry

University level degree or comparable
Professional/Managerial
Problem-solving and analytical skillset 

Communication skills and ability to manage a wide array of different stakeholders

Strong operational focus, ability to drive topics and deliver results even under pressure and time

  

constraints

Fluent English, another European language is a plus
Behavioral
An untarnished reputation for integrity.

Proactivity, high energy and enthusiasm,

with a "hands-on" approach

.

Resilient

Strong interpersonal skills with an ability to effectively influence, persuade across geographies, cultures, markets and levels of seniority.

A global mindset

Passionate

A "quality-driven" individual

.

Embraces change and motivates, mobilizes all respective stakeholders
Parcheggio
Assicurazione sanitaria
Pensioni integrative
Convenzioni
Telelavoro
Flessibilità orari
Assicurazione Vita
Sale relax
Palestra aziendale
Asilo aziendale