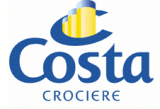 IT SECURITY - Identity and Access Management (IAM) Analyst ​ - Costa Crociere
Genova, LIG 16100
IT SECURITY - Identity and Access Management (IAM) Analyst

Costa Information Technology is looking for a talented professional to join the team as Identity and Access Management Analyst , who will support the Security and Compliance activities. Leveraging on both expertise in identity and access management, knowledgeable across multiple security domains, technical solution designs and architecture, and on leadership for implementing security capabilities and security controls, he/she will work with the administrators and system owners in the governance, configuration and maintenance of the IAM tools for access management and privilege access. This is a challenging opportunity to play in a multi-cultural and multi-brand company, where IT Department's goal is to innovate, develop and ensure the smooth operation of both applications and infrastructures, supporting commercial and operational processes.

Main responsibilities include:

Ensure implementation and enforcement of the IAM policy and standards.  Perform gap analysis and track remediation efforts for the Costa Group.
Be one of the main project resources at IAM improvement projects (i.e. OneIdentity)
Develop framework for the definition of privileged access/accounts, privileged role definition and entitlement templates, use-case scenarios, logging and alerting requirements
Work with Information Systems and other teams to provide guidance on access administration requirements.

Support awareness and communication activities and adoption of the IAM operating model.
Interact with the regional and global teams to ensure alignment between global and regional process and requirements.
Serve as liaison between regional and Global IAM teams and participate in Center of Excellence as needed, to develop standards and requirements. Contribute to the improvement of processes and training materials for fellow Identity and Access Management team members.
Provide technical expertise and engage global and operating company teams to resolve issues related to the IAM Global Tools
Requisiti richiesti:
Ideal for people who have:
Bachelor degree in Business disciplines or equivalent education experiences;
3 years' experience in Identity and/or Privileged Access Management is preferred;
Knowledge of  One Identity
Knowledge of Ms Forefront Identity manager is preferred;
Experience with Ms Active Directory structure and groups is preferred;
Highly organized, attention to detail & result oriented skills
Proficient knowledge of English (any other language appreciated)

Location: Italy, Genoa with availability for travelling
- Open Term contract
- Full time
-Job Function Information Technology
- Industry Hospitality Leisure, Travel & Tourism