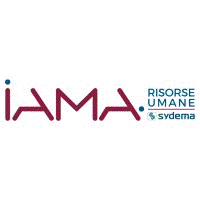 IT AUDITOR - IAMA RISORSE UMANE
Milano, LOM
IAMA Risorse è una società riconosciuta e punto di riferimento per l'attività di ricerca e selezione, head hunting e gestione di progetti HR nei settori Banking, Insurance, Industry, Servizi e Information Technology & Digital.


A leading Insurance Company based in Milan is looking for a:
IT AUDITOR
The purpose of this position is to promote an effective framework of controls which enable the company's risk to be assessed and managed, to conduct audit projects related to IT controls working across all functions/business unit and with Group Internal Audit.
Main Accountabilities:
Supporting Head of Internal Audit in the delivery of the audit plan for the area of responsibility including additional ad hoc/ bespoke audit work as requested;
Manage audit focus through applying risk analysis skills and professional judgement to identify areas for in-depth review;
Supports Head of Internal Audit in identifying requirements to ensure highly specialized technical knowledge and experience is applied appropriately to audit reviews;
Leading individual reviews, including complex reviews across multiple locations, from planning to close.
Produces high quality and concise audit reports for Head of Internal Audit review;
Reports findings from audit fieldwork to local business management in order to influence their actions to deliver a more effective controls frame work;
Ensure audit engagement objectives are met;
Lead issue tracking and manage issues including regular stakeholder management meetings.
Contributing to the production of reports to Internal Audits key stakeholders (e.g. PMM, Audit Committees, Risk Committees, and Board Committees etc) and delivering a more effective controls framework where appropriate.
Professional Requirements & Technical Skills/Knowledge:
Degree in Economics or Computer Engineering,

Experience within the insurance industry or in a consultancy company with  a strong knowledge of the insurance world and in managing negotiation situations.

Risk Management Assurance Techniques, Internal Audit Practice

Applications reviews and Processes analysis

Systems Developments and Project Management processes

Systems Architecture & IT Operations

IT Security: security configuration of various infrastructure components including operating systems, databases, middleware components, networks

Experience using frameworks: COBIT, ITIL, ISO27001, etc

Risk Identification and measurement

Audit skills and methodological application (planning, business analysis, risk and control evaluation, testing and reporting)

Fluent in English
Site: Milan
IAMA Risorse Umane ringrazia sin d'ora tutti coloro che invieranno la propria candidatura. Entro 30 giorni dalla ricezione entrerà in contatto con le candidature ritenute in linea con la posizione, trascorso tale termine la selezione è da intendersi conclusa.
L'offerta si intende rivolta a candidati di ambo i sessi ai sensi della Legge n° 903/77. Inviare curriculum con autorizzazione al trattamento dei dati personali secondo l'indicazione del Regolamento Ue 2016/679 ("GDPR") in vigore dal 25 maggio 2018. Gli interessati ambosessi sono invitati a leggere preventivamente sul sito www.iamarisorseumane.it l'informativa sulla Privacy.
IAMA Risorse Umane S.r.l. - Autorizzazione a tempo indeterminato all'esercizio dell'attività di ricerca e selezione del personale rilasciata dal Ministero del Lavoro e della Previdenza Sociale in data 29.03.2010 Prot 13/I/0004226.