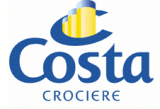 Internship at HR Performance & Talent Management - Costa Crociere
Genova, LIG 16100
Here at Costa we have a mantra: we want you the way you are! Costa people are heterogeneous by culture, age, personality – and we love them like that. Each of our internships is a precious opportunity to discover the heart of our Headquarter and business, gaining strong skills in a stimulating environment. We deeply believe in the positive impact that brilliant neo-graduates will give us: that's why we invest on them with a 6 months period of continuous training. 
For our Fleet Hotel HR Performance & Talent Management department we're looking for an intern who'll support the following key activities:
•    delivering of the performance and talent management strategic vision, scope, budget, priorities, processes, systems, tools and related analysis
•    managing performance identifying, tracking and addressing gaps and areas of development
•    working in liaison with HR Development to make sure that behaviours and performances are aligned with Company values
•    managing HR issues related to talent acquisition, scheduling, contracts management, learning and development activities for Hotel Senior Managers
 
Job Requirements:
•    Recent University degree (HR Management preferred)
•    Good knowledge of English (B2 at least)
•    A very strong interest in People Development, Performance & Talent Management
•    Experience in Talent Acquisition will be considered a plus
•    Good organization and delivery skills
•    Analytical skills and good relational abilities
•    MS Office 365 suite is a strong plus!