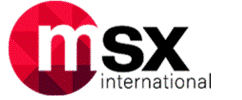 Information Technology, Support Technician - Msx International Holdings Italia srl
ROMA, LAZ 00148
Purpose of the Position:
The main purpose of the IT Support technician is to manage the local IT assets and requests in the MSX Italy market. It's expected that, whilst providing concise and target / outcome, the individual will have a hands-on approach and will be a team player in the local and global Team.
Work with existing project managers and tasks passed down by the local market & Global Technology Services (GTS) leadership and ensure that they are complete in a timely and professional manner. Participating to team duties and ensuring that adherence to policies, processes and procedures around IT are upheld and maintained by the team and local market.


Duties and Responsibilities:
First and second level help desk in a Windows domain environment;
Support users with MS Office and applications, remote assistance and VPN;
Server status control and printer fleet management;
SIM and mobile device management;
Asset management;
Willing to get hands dirty and ensure continuity of operations for both internal and external customers.
Location:
Rome
Education, Competencies and Experience required
The ideal candidate has:
Experience of working within the IT industry and have a thrust for technology;
Experience of using Operating Systems – in particular Microsoft Windows & Server;
Experience of using Applications – MS SCCM, MS Office/Office 365 (Excel and Access) and Active Directory along with the MS Server tools like DHCP and DNS etc.;
Experience with HP, Dell both PC and Servers would be an advantage but not essential as long as hardware technology is similar;
Good Knowledge of the Microsoft sharepoint environment will be a Plus
Ability to work towards deadlines and deliver as part of a team;
Ability to take ownership of tasks and project milestones whilst reporting up and down a structure;
Good knowledge of the basics of Networking in the Windows client and server environment;
Ability to solve hardware and software problems, assembly, installation and PC configuration;
Interpersonal skills;
Initiative and Flexibility;
Results orientation and Ability to work under pressure;
Aptitude for problem solving;
Languages:
Italian native
Fluent technical English
What we offer:
International environment and inclusive company culture;
Opportunity to start your career in the automotive industry and work with major car manufacturers;
Entrepreneurial environment;
Salary dependent on experience.
Company description:
With almost 6,000 employees based in more than 80 countries across the globe, our teams provide industry-leading expertise that spans:
Warranty & Technical;
Parts & Service;
Retail Performance Management;
Customer Engagement;
Fleet & Mobility.
Building trust since 1931, our proven record of accomplishment means that we now collaborate with almost every car manufacturer on the market. Our talented employees are helping us to exceed our ambitious growth plans year on year, so if you think you have what it takes to make MSXI the partner of choice - apply now.