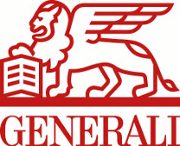 Health Claims Specialist - Generali Group
Trieste, FVG
Generali is a major player in the global insurance industry – a strategic and highly important sector for the growth, development and welfare of modern societies.
Group Claims is the Group Head Office function responsible to steer, monitor and support claims management activities across the Group for P&C, Life and Health businesses.
Group Claims' accountabilities include the definition of group standards on claims, ensure best practice sharing, implementation of core capabilities, drive transformation of local claims models and monitor claims performance and quality.
Group Claims reports to the Group P&C, Claims and Reinsurance Director.
The Health Claims Specialist will work closely with the different business units of the Group and the relevant stakeholders in the Group Head Office to define and update health claims standards and ensure its implementation across the business units, identify opportunities of improving claims results, drive transformation of local claims models, support the definition of local initiatives and monitor their implementation and performance.
Position will involve regular contacts & travels to Health Claims departments across relevant Group BUs, and contacts with other GHO stakeholders.
As an active member of Group Claims team, the Health Claims Specialist will be involved in the following activities:
elaborating the Group Standards in respect of Health / Medical Expenses Claims, and regularly updating them over time;

elaborating the minimum Common Reporting Dataset across the Group specific to Health / Medical Expenses Claims, leveraging on the tools adopted by Group Claims to monitor claims management across the different lines of businesses;

performing Claims Quality Controls in any given BU / Region, either on demand by the BU / Region itself, or based on necessity & opportunity;

managing the Health Claims Professional Community across the Group, with a view to promoting regular exchanges of internal and external best practices;

understand opportunities of improving local health claims models, challenging current practices and providing specialist support;

monitor implementation of local initiatives and claims performance, providing regular feedback to the business units;

promoting any Cross-/Multi-Country Projects that may be selected to be piloted & implemented, e.g. on approaches to Health claims automation & digitalization, where appropriate in close coordination with other specialists within Group Claims Team (e.g. on Abuse & Fraud, on File Reviews, etc.);

developing and delivering Training Modules intended for Health Claims staff across the Group on any of the previously mentioned activities;

support the development of performance monitoring tools (Group Claims Fastboard).
The ideal candidate will meet the following requirements:
 
Must Have
direct experience of at least 5 years in managing Health Claims processes, end to end, with proven track record of results;

strong record in managing complex projects;

international experience in the insurance business – claims management;

Computer skills: Excel, Outlook, PowerPoint, Word.
Soft Skills
high personal motivation, enthusiasm;

outstanding problem solving and analytical thinking, ability to assess situations with objectivity and inclination to decision-making;

confidence in dealing with people, within and outside the team;




ability to manage complex situations, multiple initiatives and projects, to blend / manage diversity in mindsets and approaches, and to work well under pressure;

ability to effectively challenge and influence management, as well as to build relationships at all levels;

strong command of English, both verbal and written (+ ideally another language), and ability to successfully communicate & present in public;

Additional languages (nice to have).