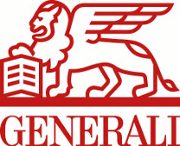 Group Customer Experience - Internship - Generali Group
Milano, LOM
Generali is a major player in the global insurance industry – a strategic and highly important sector for the growth, development and welfare of modern societies.
Over almost 200 years, we have built a multinational Group that is present in more than 60 countries, with 470 companies and nearly 80,000 employees. Our Group aims to become the standard bearer and industry leader in the European retail insurance market, building on our existing base of 50 million retail clients, out of an overall total of 72 million.
Generali Group Marketing builds a compelling and differentiating brand platform for the company through a series of strategic initiatives intended to enhance the customer experience.
The unit Group Customer Experience is in charge to roll-out the Net Promoter Score (NPS) approach across Generali, enhancing customer-centricity by listening to and acting on customer feedback.
 Within this unit we are looking for a Net Promoter Score Intern that will be responsible for:
Support the coordination of the communications efforts on NPS: build a natural flow of articles and other material from the Business units to the central team for publishing both on the Group intranet as well as for republishing on BU intranets: build awareness

Support the set up and content of the new Best Practice Sharing Portal of the Marketing team. The portal aims to make content very easily available to the Business Units.

Support the coordination of the financial linkage analysis: we are building a solid understanding on the link between bad and good customer experience and customer behavior. The task is to support the building (out) a database which provides both insights on country level as well as on aggregate level. This entails contact with country specialists data scientist team in Head Office.
Please provide your CV in English
The ideal candidate will meet the following requirements:
 
Must have
University degree (preferably degree in progress) in business administration, economics or marketing

Analytical & conceptual skills, with the ability to identify and clearly express key messages

Qualitative as well as quantitative skills (figures, wording…)

Passion for the customer/interest in Marketing topics

Microsoft office (excel, PowerPoint)
Soft skills
Must be able to prioritize, work both individually and within a team environment

Team spirit, appreciating team working

Internationally-oriented, mindful of cultural differences

Strong presentation and communication skills

Solution oriented and self starter attitude