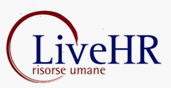 Group Controller Industriale - LIVE HR s.r.l.
Firenze, TOS 55100
Our client is a multinational company and is looking for a
Group Industrial Controller
The candidate will have the responsibility of the controlling department team to ensure the achievement of the expected goals for all the Italian Business Units.
In particular he/she will:
-Issue regular reporting to both USA corporate and Italian local managing team on a monthly basis
- Oversee budgets and analyze variances against budget and prior months cost
Passion for building and maintaining forecast models, analyze, design and develop new metrics/reports.
- Work directly with team leaders heads in the forecasting of revenues and expenses
_- Manage the annual budgeting process,
- Support the preparation of financial statements through deep knowledge and managing of general ledger
_- Oversee CapEx approval and control procedure with payback/ROI analysis Provide proactive analytics and reporting
- Suggest process improvements and assist with the implementation of new advanced cost controlling systems
Requirements
Bachelor's degree in accounting or related field .
Minimum of 3 years relevant experience as head function.
Experience in structured industrial companies with advanced ERP systems D365 AX knowledge will be cosidered a plus.
Proficient with the Microsoft Office Suite, including strong Excel skills .
Strong analytical, problem-solving and organization skills
Able to adapt to changing priorities .
Ability to work in a fast-paced, ever-changing environment .
Fluent in English
Work place : Florence sud