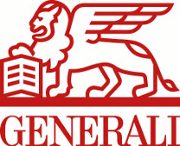 Group CFO Project Management Intern - Generali Group
Trieste, FVG
Generali is a major player in the global insurance industry – a strategic and highly important sector for the growth, development and welfare of modern societies.
We are looking for an intern within the GCFO Office Unit who will actively participate in supporting the core activities of the office and in particular:
the Data Management Program aimed at defining the roadmap and monitoring the implementation of a Data Warehouse House / Data Lake Function;
the definition of the new GCFO Project Portfolio Management, with relative implementation of the new process, model and tools, coordinating with the internal staff and with the external resources involved in the activities.
The student will be placed within the GCFO Office Unit and in particular will be supported by senior staff collaborating on the multiple project activities managed by the office.
The main responsabilities of the intern will include:
coordinating and monitoring projects within the area of ​​the Group Chief Financial Officer,

interacting with the other functions of Group Head Office in order to identify potential interdependencies and synergies.
The ideal candidate will meet the following requirements:


Must have

Graduated / majoring in economics, engineering, mathematics / physics or statistics

Functional and IT skills and ability to work for projects

Microsoft Office Suite (Word, Excel and Powerpoint)
Nice to have:
Post graduate Master's degree




Previous experience in finance and accounting




Knowledge of Data Management




Knowledge of Project Management