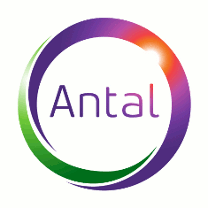 Global Suppy Chain Planner - Antal International
Modena, EMR 41100
Antal International is a leading multinational recruitment agency with more than 130 offices in 35 countries.
Life Science, Chemical and Food is a team specialized in profiles with a scientific and engineering background in Manufacturing, Production, Engineering, SCM, R&D, Medical, Quality and Technical-Sales in Pharma, Chemical Pharmaceutical, Biotech, Chemical, Cosmetic, Medical, Plastic Rubber, Food.
The company
Leading Medical multinational company based in the Modena Area
The role
Senior Global Supply Chain Planner
Reporting to the Supply Chain Manager, the candidate will manage the following responsibilities:
Planning and placing orders to manufacturing or to external suppliers for assigned product groups
Work proactively to avoid customer stock-outs and maintain daily backorder list
Update Replenishment planner on potential shortages, expected delivery dates and if necessary recovery plans in case of supply shortage
Optimizing inventory turns - minimize excess & obsolete inventory for assigned product portfolio
Provide management with inventory projections and proactively identifying service level issues in relation to assigned product portfolio
Qualifications
Deep knowledge in supply chain management, including planning and inventory management; is required an experience of min 5 years in supply chain management within complex environment
Understanding of aspects of the business including profitability, inventory turns, service levels
Ability to do analysis of tradeoffs between business objectives - ability to think systemically
Embraces change, challenges status quo and makes recommendations for improvements to standard routines and processes
Strong problem solving, analytical skills
Very good knowledge in speaking and writing English required
Key performance measurement and reporting
Very good skills in Microsoft office
Please send your CV at: cguzzetti@antal.com
Ref: Global Supply Chain Planner
Applications considered relevant to the research will be contacted within 30 days of receipt of the application.
For all others who want to send their CV, we will consider the professional profile for future opportunities.