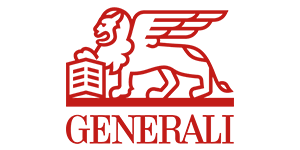 GIA&WM Unit Linked Project Management Officer - Generali Group
Milano, LOM
Generali is one of the largest global insurance and asset management providers. Established in 1831, it is present in 50 countries in the world, with a total premium income of more than € 66 billion in 2018. With nearly 71,000 employees serving 61 million customers, the Group has a leading position in Europe and a growing presence in Asia and Latin America. Generali's ambition is to be the life-time partner to its customers, offering innovative and personalized solutions thanks to an unmatched distribution network.
Generali Individual Savings Solutions (GISS) is part of Group Investments, Asset and Wealth Management and is in charge of supporting the Group Chief Investment Officer (GCIO) in the management as well as supervision of the ca. € 80 billion Unit Linked portfolio of the Generali Group.
GISS is in charge of providing to the Business Units the full range of services related to Unit Linked Funds: investment products development, investment strategies structuring, partnering and negotiating with asset managers as well as assisting network support, advisory tools and services.
The core responsibility of the candidate will be to organize, drive, steer and supervise the project portfolio of GISS. The project portfolio of GISS ranges from the closure of partnership agreements with external asset managers, the development of new funds on the Generali Smart Fund SICAV to carrying out diverse projects on unit-linked topics with Generali's subsidiaries in different countries.
We are seeking a Project Manager, someone who is a great communicator and natural problem solver to help us deliver complex projects on time and on budget. The ideal candidate has the experience to recognize project issues early and the skills to communicate these problems effectively while enabling solutions.
Within the GISS team, the candidate will be involved in the following activities:
Organize, drives, steer and supervise the project portfolio of GISS
Projects could concern the following topics:
Assist the product development with the business units
Closure of partnership agreements
Development of new funds on the Generali Smart Fund SICAV
Ensure the operational set up of sub delegated funds in full cooperation with the management company of the SICAV
Supporting the GISS leadership to execute the GISS-strategy, help in prioritization of projects
Monitor asset managers economics and funds performances
Monitor the KPIs of GISS and more broader Generali Group in terms of unit-linked
Interact with interfaces to discuss discrepancies and shortfalls
Organize and facilitate project timeline with team, including generating estimates for project complexity and duration
Communicate project status to all stakeholders (internal and external), work to resolve issues and problems, proactively identify project risks and make recommendations for resolution to ensure project success
Prepare roadmap reports for projects to both team members and stakeholders
The ideal candidate will meet the following requirements:
Bachelor Degree in Finance (Master-level preferred)
Degree in project management is a plus
3-5 years of work experience
Project management experience in financial services, finance function, insurance or asset management
Excellent Office Knowledge (Strong knowledge of PowerPoint and Excel)
Technical product knowledge of investment products
Fluent in English plus one further core European language (French, Italian or German), written and spoken (experience in an international work environment preferred)
Programming skills (knowledge of Visual Basic, C or other programming languages) are a plus
Highest level of organisation and precision
Persistency
Excellent ability to multi-task (you'll be managing several projects simultaneously)
Understanding of the asset management environment
Autonomous drive
Strong communication skills
Strong presentation skills
Ability to formulate and solve problems, independent thinking and entrepreneurship
Responsible and dependable
Telelavoro
Pensioni integrative
Palestra aziendale
Assicurazione sanitaria
Asilo aziendale
Assicurazione Vita
Sale relax
Parcheggio
Flessibilità orari
Convenzioni