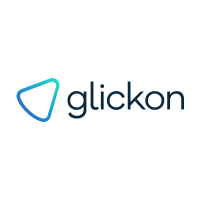 Full Stack Developer - Glickon Srl
Milano, LOM
If you want to truly be a critical part of a company, here's your chance. You'll be part of our Developers team at one of Italy's fastest growing startups. You'll work directly with the CTO and the Head of Production while in charge of develop, design and improve our new Employee Experience and People Analytics platform.
Here's your mission, should you choose to accept it:
You'll be part of a young team of Developers
You'll be involved in all stages of product development and deployment lifecycle
You'll contribute to the continuous development of our Front End and Back End platform, much more our new app mobile
You are more then welcome to share your ideas, exploring and studying different technologies, libraries, framework and methodologies in order to be a critical part of glickon improvement
Things we value:
You are a strong fullstack coder, mainly focused on backend technologies even though you won't disdain frontend stack
Good knowledge of Python programming language
Good knowledge of Javascript (and preferably Typescript) programming language
Good knowledge of relational databases
Good knowledge of testing methodologies
Knowledge of any of this is a plus: Django, Flask, Falcon, Next.js, React, MongoDB
Why you'll love it here:
You'll get a chance to have a significant role on our history-making journey. Help make our company more valuable, and we'll make you more valuable
You'll get access to an extraordinary group of talented people, including our advisors and investors
You'll join a young and passionate team
Flextime, a lot of fun and competitive compensation
Back to basics...
4-8 years of experience building web applications
Soft skills: proactivity, time management, flexibility, teamwork, result oriented, learning agility and humility
Work ethic: you are authentic, transparent and non-political. You seek criticism and you have the courage to change your mind and course correct
Demonstrated ability to learn continuously, work independently, and make decisions with minimal supervision
Ideal Age between 28 and 35
Location: Milan
Are you a talented Full Stack Developer, an innovator, and a curious professional? Do you want to truly be a critical part of a company? Then this role is for you.
Apply, play the game and... Have fun!