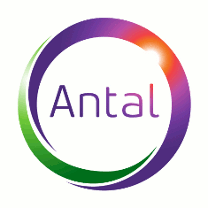 FIELD SYSTEM SUPPORT (Temporary Position) - Antal International
Modena, EMR 41121
Antal International is a leading multinational recruitment agency with more than 130 offices in 35 countries.
Life Science, Chemical and Food is a team specialized in profiles with a scientific and engineering background in Manufacturing, Production, Engineering, SCM, R&D, Medical, Quality and Technical-Sales in Pharma, Chemical Pharmaceutical, Biotech, Chemical, Cosmetic, Medical, Plastic Rubber, Food.
The company
Leading Medical multinational company based in the Modena Area

The role
FIELD SYSTEM SUPPORT (Temporary Position)
System Support provides global support to the sales force in terms of user support and clinical training. Application Specialist, Clinical Trainer, Product Specialist must be trained, otherwise they are not authorized to use the equipment and consequently no treatment could be delivered. This need must be covered both at Global and Regional level working closely with Italian and foreign colleagues.
Skills and Experience
High School diploma; University Degree is a plus;
Knowledge of dialysis process and acute therapies is an advantage;
Knowledgeable in medical technology, regulatory requirements, renal products and components;
Good people skills and high degree of operational skills;
Problem solving and team working skills;
Good communication and presentation skills;
Experience from a similar job with a customer support oriented focus;
Accuracy and professionalism are keywords;
Good computer skills are required (Word, PPT, Excel);
Language: Italian and English fluently and due to many international connections, any extra language skills are beneficial.
This is a temporary position.
We're also open to consider applications of smart neo-graduated in Biomedical Engineering or similar disciplines.
Please send your CV at: cguzzetti@antal.com
Ref: Field System Support
Applications considered relevant to the research will be contacted within 30 days of receipt of the application.
For all others who want to send their CV, we will consider the professional profile for future opportunities.