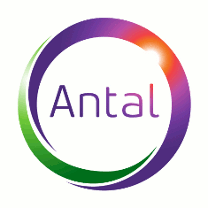 Field Application Engineer (IoT – Novazzano CH) - Antal International
Milano, LOM 20123
Antal is a multinational company, one of the main leaders in the sector, which operates globally in the field of research, selection, recruitment and management of ICT and other projects.
For an important customer of ours, a leading company in the IoT field, we are looking for:
Field Application Engineer (IoT – Novazzano CH)
The candidate, based in Novazzano, will follow up on IoT Smart City project deployment activities and provide Customer support, both from remote and on Customers premises.
The Field Application Engineer will have a strong IT/Telecom/Networking design background, to properly support Paradox' engineering solutions based on intelligent IoT devices (like RF sensing devices, Lighting controllers, Routers/ Gateway, RF Repeaters, ..).
The candidate will also support the technical sales and technical marketing activities.
Your Tasks
Perform site surveys, network solution design, products installations and solution commissioning
Run demonstrations, training, as well as pilots, and real installations
Manage customer's support requests, either on field or remote, through the appropriate ticketing system, up to the complete incident resolution
Technically follow up with customers during and after deployments of the solutions, to ensure the customers achieve full value from PE's systems
In case of technical issues, support root cause analysis and fault resolutions, providing recommendations and workaround
Your Skills
3-5+ years of proven and relevant experience
University degree in Telecommunication Engineering or equivalent discipline
Strong IT/Telecom/Networking technical background
Good knowledge of Linux shell and scripting languages (e.g. Python, bash, ..)
Deep Understanding of switches/routers configuration techniques
Basic usage of most common programming languages (C/C++, PHP, Java, ...)
Proficient in English
Willing to travel across Europe, Asia and North America countries and spend weeks on those locations to manage local support requests or customer needs (up to a total of 50% on field support per year must be considered)
Customer focus, with strong interpersonal and communications skills, both verbal and written with an understanding of cultural diversity
Why apply?

• The opportunity to work in a highly dynamic, flexible, multinational environment, interacting with different cultures and nationalities;

• The unique experience of cooperating to innovative technological projects, sharing knowledge and expertise with high talented professionals