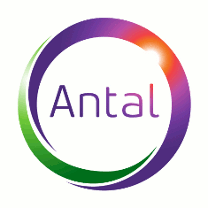 ENVIRONMENTAL SPECIALIST - Antal International
Modena, EMR 41036
Antal International is a leading multinational recruitment agency with more than 130 offices in 35 countries.
Life Science, Chemical and Food is a team specialized in profiles with a scientific and engineering background in Manufacturing, Production, Engineering, SCM, R&D, Medical, Quality and Technical-Sales in Pharma, Chemical Pharmaceutical, Biotech, Chemical, Cosmetic, Medical, Plastic Rubber, Food.
The company
Leading Medical multinational company based in the Modena Area
The role
Environmental Specialist
As Environmental Specialist, reporting directly to EHS & Facility Manager, the figure leads and manages the Environmental Management System according to the UNI EN ISO 14001:2015 Standard and Corporate Policy. He is responsible for Environmental matters into the site and for Medolla plant Environmental Certification. He collaborates with EHS & Facility Manager, HS Specialist and all the Functions of the site
Role responsibilities
As Environmental Specialist, the figure will take part to the following activities:
managing Environmental activities programs and plans for operation management, according to Corporate and Third Parts (certification bodies, authority) requirements and audits
taking care of documentation required by the legislation in force, ensuring the maintenance and the updating of the legal authorizations
arranging company procedures in accordance with Environmental legislation and technical standards
managing waste disposal activities, ensuring compliance with regulation, preparing the necessary records and documentation
planning and carrying out inspections aimed to assess the Environmental aspects in compliance with the applicable standards
planning the necessary Environmental investigations and define the resulting action plans
updating Environmental indicators and KPI, taking care of the reporting to the General Management
managing internal Environmental communication initiatives
providing Environmental training for company personnel
promoting the Sustainability and Energy Efficiency concepts.
collaborating with EHS & Facility Manager to manage Energy into Medolla plant
Qualifications
minimum three-years degree (Chemistry, Industrial Chemistry, Chemical Engineering, Environmental Engineering)
at least 3 years' in management of Environmental aspects (Environmental Management System, Waste Disposal, Sustainability, Energy Management)
confidence with legal requirements of Environmental matters
experience on the Environmental Management System
deep knowledge of the ISO 14001:2015 Standard
proactivity and attitude to achieve results
excellent communication skills (written and oral) and strong orientation to interpersonal relationships
critical sense and organizational skills
ability to work in team
strong capability of analysis and data processing through professional use of supporting applications (mainly MS Excel)
excellent knowledge of English language both written and verbal
Please send your CV at: ncurzi@antal.com
Ref: Environmental Specialist
Applications considered relevant to the research will be contacted within 30 days of receipt of the application.
For all others who want to send their CV, we will consider the professional profile for future opportunities.