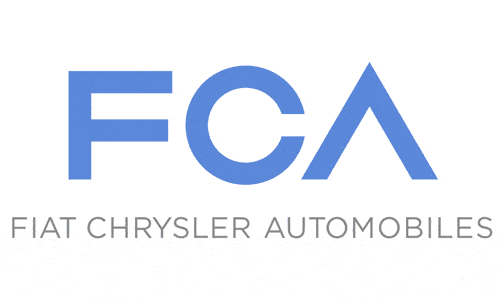 Energy & Electrification Solution Project Chief - FCA ITALY S.P.A.
Torino, PIE 10100
FIAT CHRYSLER AUTOMOBILES SPA is looking for
Energy & Electrification Solution Project Chief


Main Tasks:
To participate, with pre-development team, to the hand over phase of relevant components/systems for what concern technical solutions and corresponding performance, timing and cost targets (using the appropriate systems).
To ensure the completeness/availability of all documents necessary for suppliers sourcing start-up (Sourcing Package) and to keep them up to date and consistent with sourcing closing.
To contribute, together with people in charge (TPM and Integration PC), to the technical validation plan definition of the assigned system (reducing to the minimum the test loops), to test review management and issue resolution according to the model time schedule.
To ensure (supported by the EES specialist Functions) during all project development, the technical feasibility, the design robustness, the component manufacturability and the compliance of technical documentation, through the coordination of engineering (if necessary) and product suppliers. To point out the critical issues or any infringements of Design/Test Standards and identify the actions needed to respect the assigned targets.
To manage, together with EES DRs, the design/installation FMEAs execution performing the risk assessment and to provide support during process FMEAs execution.
To make available the documentation necessary to implement technical modifications (ODMs / CCD/CNs), to request their economical evaluations, to support the EE PR during the approval phase and to guarantee the associated drawings release. To monitor, through the accountable departments, their application in production accordingly to time schedule and procedures provided.
To ensure the completeness/availability of all documents necessary for tooling release.
To carry out / to ensure, with the help of EES specialist Functions, the diagnostic activities on the relevant systems/components.
To provide engineering support in problem solving activities at suppliers and vehicle assembly plant from pilot phase through launch.
Within his responsibilities, EES PC has to guarantee the conformity to Internal Control System rules.
The roles requires business trips mainly to visit Assembly Plants.
Requirements:
Education: Electrical Engineering Master or Bachelor degree
Work experience: min 3 years
Know How: Electro-mechanics and Electronics, Mechanical basic knowledge, Automotive basic technical knowledge (vehicle electrical / electronic architecture, EMC, design and packaging FMEA, etc. )
Ability to manage relations with other depts. (Product Planning, Vehicle Integration & Validation, Purchasing, Design Office)
Ability to manage relations with program teams
Resource will use design software and norms, standards, design archetypes provided by FCA Italy S.p.A. Resource will use following software: Codep, Microsoft Office™, Microsoft Project (or equivalent).
Good knowledge of English language. It is required the ability to prepare documents in English and manage discussions and meetings with foreign suppliers and FCA worldwide organization
By submitting your application, you are accepting our privacy notice: Https://www.fcagroup.com/en-US/SupportFiles/Documents/privacy_notice_hr/index.html