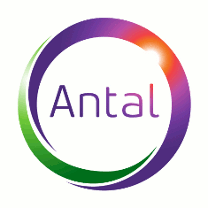 Embedded Software/Firmware Engineer - Antal International
Milano, LOM 20123
Our client is a technology company with outstanding competences in data collection systems, radio design and wireless sensor networks. Acknowledged innovator and leading player in the Internet of Things domain, the Company offers a compelling portfolio of platforms delivering consolidated technological excellence for any kinds of Smart City and IoT projects.
To support its growth path, is looking for a:
EMBEDDED SOFTWARE/FIRMWARE ENGINEER

The candidate will be part of the embedded software design team, defining the design specification, coding and testing embedded SW for complex low power, RF IoT devices.
Main Responsibilities
Develop low level drivers, protocol stacks and low power applications software for both, RTOS and embedded Linux based platforms, promote new technologies, proactively looking at innovative protocols and solution;
Qualifications and experiences
University degree in Computer Science or Electronics Engineering or equivalent discipline;
Proven experience in architecture definition and software development in C/C++ for embedded applications;
Knowledge of IoT technologies and application protocols for embedded systems - such as CoAP, MQTT, LWM2M and data model
Good knowledge of microcontrollers, in particular Cortex-M microcontrollers and peripherals;
Experience with embedded Linux platforms, such as RPI and BBB;
Experience with radio networking protocols such as 802.15.4, 6LoWPAN, IPv6, TCP-IP, ZigBee, Bluetooth;
Good knowledge of low power design techniques;
Experience in debugging and validating complex embedded systems and protocol stack;
Ability to read schematics and debug at PCB level using typical lab equipment if needed;
Knowledge and experience on software engineering methodologies: lifecycle, quality assurance and testing techniques, continuous integration and continuous deployment technologies, Agile scrum methodology;
Skills required
Knowledge of RF and IoT platforms;
Knowledge of embedded OS and embedded Linux platforms;
Flexible, able to prioritise activities and managing time efficiently, meeting the deadlines;
Problem solving approach and ability to manage pressure;
Able to work cross-functionally in dynamic and international environments;
Proficient understanding of code versioning tools, such as Git;
Effective communication in English (both written & verbal - including technical documentation);
We offer:
The opportunity to work in a highly dynamic multinational environment, interacting with different cultures and nationalities;
The unique experience of cooperating on very innovative technological projects, sharing knowledge and expertise with high talented professionals;
Swiss Labour contract;