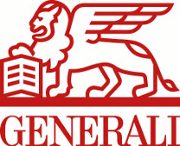 Credit Research Analyst Internship - Generali Group
Trieste, FVG
Generali is one of the largest global insurance and asset management providers. Established in 1831, it is present in 50 countries in the world, with a total premium income of more than € 66 billion in 2018. With nearly 71,000 employees serving 61 million customers, the Group has a leading position in Europe and a growing presence in Asia and Latin America. Generali's ambition is to be the life-time partner to its customers, offering innovative and personalized solutions thanks to an unmatched distribution network.
Generali Insurance Asset Management SGR is the Asset Management Company of Generali Group, leveraging the experience and know-how it has developed through managing the assets of the insurance companies of the Generali Group and pension funds, GIAM offers a track record of solid performance in Liability Driven Investment (LDI) solutions for insurance and pension funds portfolios, as well as a series of proprietary analysis tools developed to support LDI management.
The Credit Analyst's core work results in:
Publications: Prepare credit opinions explaining key risks and explain economic, competitive, sector and political drivers that affect a borrower's ability to repay its debt. Provide bond ratings, outlooks and investment recommendations. Provide maintenance notes and/or sector reviews when required.

Prepare financial models: Create historical and projected financial models, analysing key financial metrics to differentiate improving from deteriorating credits. Provide benchmarks against peers.  

Communication: Host conference call with PMs/ Head of Investments to communicate views
Generali Investments is currently looking for a long-term intern that could lead to a junior credit research analyst position. The role is to support the Trieste Credit Research Team in the coverage of some European investment grade issuers. The internship could range between 6-12 months, and be initially based in Trieste, and depending on requirements could be moved to Milan. The individual will be responsible for producing credit research and would gradually start to monitor a portfolio of European industrial companies. This involves assessing the fundamental credit worthiness of issuers; attend due diligence meetings, providing effective research recommendations and bond ratings/ outlooks. Ability to communicate effectively to support implementation of trade ideas and ability to work within tight deadlines remains key.
The ideal candidate will support the team in the following activities:
Conduct corporate credit analysis across the investment grade bond market. Make recommendations to portfolio managers based on its fundamentals and relative value analysis along with detailed rationale.

Develop sector specific expertise (in 1-2 industry sectors allocated).

Prepare financial models on base and stress case scenarios

Participate in due diligence meetings with issuers as required.

Assist senior analysts in the preparation documents for Credit Committees, credit process and governance documents, and regular credit-related reports, if required.

Contribute to weekly investment committee meetings.
The ideal candidate will meet the following requirements:
MSc degree in Economics and Finance area. MBA, CFA (or similar) would be a plus.

Good knowledge of accounting and capacity to analyze a financial statement. Over time, the candidate should be able to analyse companies and industries both from a fundamental perspective and in a relative value context.

Strong communication skills

Fluent in English

icrosoft Office package (esp. Word, Excel, Power point) essential. Bloomberg Platform would be a plus

Any former work experience in credit research would be a plus.
Proactivity

Good team player

Comfortable with working under pressure and with tight deadlines

Curious, flexible and responsive