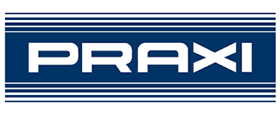 Corporate HR Manager - PRAXI S.p.A.
Genova, LIG
CORPORATE HR MANAGER
ES16596
Our client, an italian multinational, leader in the production and sale of industrial products, in continuous global expansion, is looking for a Corporate HR Manager for its headquarters in Genoa.
Education: Master's degree or equivalent qualification, MBA welcome and specific training courses in human and managerial resources.
Experience: Solid and significant experience, of at least five years, gained in the industrial field at a managerial level, better in industrial / chemical manufacturing companies
 Technical and managerial skills essential for the role:
Reporting hierarchically to the General Manager Corporate & Group CFO, the candidate will guide the Human Resources department at Group level, overseeing all HR functions and processing strategies that meet the corporate objectives.
 Main activities related to the role:


Coordinating the EMEA HR Team, ensuring that employment, compensation and payroll practice are in compliance with company policies and/or other regulations and legislation,


Supervising the Regional HR Teams in coordination with  Regional CEOs with reference to procedure, policies, people managing activities and data collection;


Lead employer branding efforts (like recruitment marketing and dealing with Head hunting)


Ensuring  HR plans, also on a global basis (including expats and secondment ), jointly with the GM and the Regional CEOs and supported by the Regional HR teams;


Leading the digitalization process of the HR Department driving the effectiveness of HR procedures and tools and integrated  HR Software for global personnel reporting systems;


Handling analysis and promotion of compensation, benefits schemes, including local pension and retirement plans as well as welfare solutions,  and MBO incentive plans;


Elaborating the annual   Group Personnel Budget, and  supporting the Controlling Department on a monthly basis (gap analyses)


Supporting the Corporate Service Team in dealing with international M&A and Due Diligence investigations projects on a global basis;


Supervising the Industrial and Union Relations, negotiations and shop agreements for the European unionized factories, consistently with the Groups strategies and objectives and with the local Labor legislation;


Managing contact and relations with external sectorial and industrial associations.


Proficiency in English (both oral and written) as well as in MS Office, LinkedIn and other social resourcing tools and networks are required.
The usual place of work is located in Genoa, but ample availability for travel and transfers on national and international territory is required.
The offer: Classification and remuneration will be commensurate with the value of the chosen application, indicatively Quadro - CCNL Chimico with possible incentive (m.b.o.), and any Company car.
Per candidarsi a questa posizione cliccare su "CANDIDATI". 
Informativa Privacy (Aut. MLPS 13/I/0003868/03.04).